Konferenci Internet a Technologie můžete sledovat živě
Už tuto sobotu se na půdě FIT ČVUT v pražských Dejvicích uskuteční další konference Internet a Technologie (IT 14.2). Pro ty, kteří se akce nemohou zúčastnit, připravili organizátoři na internetové adrese www.nic.cz/it14.2 živý přenos. V sobotu...
Dar pro FreeBSD, 300 tisíc absolventů úvodu do Linuxu a změna vyhledávače ve Firefoxu
Rekordní finanční příspěvek na vývoj systému FreeBSD. Přes tři sta tisíc lidí se zapsalo do online kurzu Úvod do Linuxu od nadace Linux Foundation. Ve vybraných regionech nebude výchozím vyhledávačem ve Firefoxu Google. A v nizozemském Arnhemu nakonec nepřejdou na svobodný kancelářský balík, na vině jsou i licenční spory se současným dodavatelem softwaru.
Ubuntu 15.04 - Předběžná data vývoje a vydání
Vývoj nového Ubuntu 15.04 je v plném proudu a již se spekuluje o tom, kdy tato verze systému vyjde. Je samozřejmě potřeba hned na začátku zmínit fakt, že se všechna data mohou změnit a vše může být úplně jinak. číst dál
BSD Release: DragonFly BSD 4.0.1
Justin Sherrill has announced the release of DragonFly BSD 4.0.1, the first stable 4.0 build of the project's UNIX-like operating system created in 2003 by Matthew Dillon as a fork of FreeBSD 4.8: "Version 4.0.1 released 25 November 2014. Version 4 of DragonFly brings Haswell graphics support, 3D....
Weston's IVI Shell Sees New Version
There hasn't been much in the way of exciting Wayland/Weston developments to report on this month, but its development is continuing in its usual manner. Out today is another version of the Weston IVI Shell as it still works to being accepted upstream...
Znáte to město a toho člověka?
K napsání tohoto zamyšlení mne přivedlo vzpomínání na dobu před 25 lety. Je až s podivem, jak mám (či máme) zažité některé pojmy a když se změní, reagujeme na to. To, s čím bojuji nejvíce já, je momentálně přepis cizích jmen do češtiny oklikou přes jiný než původní jazyk. Nejčastěji je to přebírání článků či [...]
Linux On a Motorola 68000 Solder-less Breadboard
New submitter lars_stefan_axelsson writes: When I was an undergrad in the eighties, "building" a computer meant that you got a bunch of chips and a soldering iron and went to work. The art is still alive today, but instead of a running BASIC interpreter as the ultimate proof of success, today the crowning achievement is getting Linux to run: "What does it take to build a little 68000-based protoboard computer, and get it running Linux? In my case, about three weeks of spare time, plenty of co...
Mapping the world with open source (Opensource.com)
Opensource.com talks with Paul Ramsey , senior strategist at the open source company Boundless. " Boundless is the "Red Hat of geospatial", which says a bit about our business model, but doesn't really explain our technology. GIS professionals and IT professionals (and, really, anyone with a custom mapping problem) use our tools to store their data, in a spatial SQL database (PostGIS), publish maps and data over the web (GeoServer), and view or edit data in web browsers (OpenLayers) or on the...
Volby do Fedora Council právě teď
Fedora Council je nově vznikající orgán, který nahradí dosavadní Fedora Board. Fedora Council bude mít na starosti více méně stejnou agendu jako Board, ale větší podíl pozic bude vybírán komunitou (do Boardu jmenoval polovinu členů Red Hat). Podrobné informace o … Celý příspěvek →
Linux Format 191 - Hack the Pi!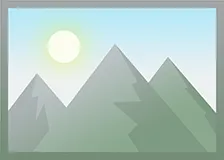 Issue 191, December 2014 - on sale now Hack the Pi! We're exploring how you can hack Linux on the Pi to ever greater levels with fun projects, advanced Linux services and essential skills. We hope you've brought your Pi with you. Not that we want to obsess on the Pi too much, even if it's a great device that's changing the world, a big part of that success is its Linux smarts. We're finishing o...
Salix, distro pro líné slackery: Skype a hardwarové drobky
Minulý díl jsme věnovali menším úpravám prostředí, aplikacím a hlavně webovému prohlížeči Pale Moon v Salixu. Dnešní a poslední díl bude věnován instalaci a zprovoznění aktuální verze Skype a několika složitějším, ale často nutným operacím, se kterými je možné se setkat při instalaci na různé HW sestavy.
How to back up a Debian system using backupninja
Prudence or experience by disaster can teach every sysadmin the importance of taking frequent system backups. You can do so by writing good old shell scripts, or using one (or more) of the many backup tools available for the job. Thus the more tools you become acquainted with, the better informed decisions you will make […]Continue reading...The post How to back up a Debian system using backupn...
Non-Linux FOSS: XAMP
One of my career iterations put me in charge of a Windows serverthat had Apache and PHP installed on it to serve as a Web server forthe corporate intranet. Although I was happy to see Apache used as theWeb server dæmon, the installation on the Windows server was the mostconfusing and horrifying mess I've ever seen.
Datovka 0.2.0
Laboratoře CZ.NIC vydaly další testovací verzi (0.2.0) desktopové aplikace Datovka, která plně nahrazuje starší Datovku napsanou v jazyce Python. Verze 0.2.0 přináší plnou podporu ověřování podpisů zpráv a časových značek. Dále umožňuje stahování zpráv a příloh na pozadí aplikace, přičemž v seznamu zpráv je ikonou zobrazováno, zda již byly přílohy staženy či nikoliv. Uživatel také může k jednotlivým zprávám přiřazovat stav jejich vyřizování. Aplikaci je možné stáhnout ze stránek projektu, kde...
11 Useful Utilities To Supercharge Your Ubuntu Experience
Whether you're a relative novice or a seasoned pro, we all want to get the most from our operating system. Ubuntu, like most modern OSes, has more to offer than what is presented at first blush. The post 11 Useful Utilities To Supercharge Your Ubuntu Experience first appeared on OMG! Ubuntu! .
Install Owncloud on Ubuntu 14.10 (Utopic Unicorn)
Sponsored Link ownCloud is open source file sync and share software for everyone from individuals operating the free ownCloud Community Edition, to large enterprises and service providers operating the ownCloud Enterprise Edition. ownCloud provides a safe, secure, and compliant file synchronization and sharing solution on servers that you control. With ownCloud you can share one […] Continue re...
Thank you for a record year (and looking ahead to 2015)
2014 has been a record year for Opensource.com. And, we couldn't have done it without you: our readers, writers, community moderators , editors, sharers, and supporters. Thank you. Thanks for making Opensource.com a vibrant community full of amazing stories. We, the open source community, have a platform to showcase the power of the open source way and amplify the work being done on open source...
Keith Packard: Black Friday 2014
Altus Metrum's 2014 Black Friday Event BLACK FOREST, Colorado USA Altus Metrum announces two special offers for "Black Friday" 2014. http://shop.gag.com/black-friday.html We are pleased to announce that both TeleMetrum and TeleMega will be back in stock and available for shipment before the end of November. To celebrate this, any purchase of a TeleMetrum, TeleMega, or EasyMega board will includ...
How the Linux Foundation's CII Is Securing the Internet
In the aftermath of Heartbleed, a new effort emerged called the Core Infrastructure Initiative ( CII ) to help fund developers wanting to improve security across critical open-source infrastructure technologies. Read More
Debian Project News - November 14, 2014
Forums: Debian News ------------------------------------------------------------------------ The Debian Project https://www.debian.org/ Debian Project News debi ... @lists.debian.org November 14, 2014 https://www.debian.org/News/weekly/2014/15/ ------------------------------------------------------------------------ Welcome to this year's fifteen issue of DPN, the newsletter for the Debian comm...
Writing about