Soutěž o nejlepší aplikace čerpající z otevřených dat
Fond Otakara Motejla vyhlásil už třetí ročník soutěže o nejlepší aplikace (desktopové, webové i mobilní) pracující s otevřenými daty. Svůj výtvor, pokud vznikl až po listopadu 2014, můžete přihlásit do konce října. Pro vítěze jsou připraveny...
PHP 5.5.29, 5.6.13 a 7.0.0 RC 2
Byly vydány verze 5.5.29, 5.6.13 a 7.0.0 RC 2 skriptovacího jazyka PHP. Ve všech verzích jsou řešeny také bezpečnostní chyby. Ve verzích 5.5.29 a 5.6.13 bylo opraveno 11 bezpečnostních chyb. Ve verzi 7.0.0 RC 2 jich bylo opraveno 7. Dle plánu by finální verze PHP 7.0.0 měla vyjít 12. listopadu 2015.
Development Release: openSUSE 42.1 Milestone 2
The openSUSE team has announced the availability of new testing images for the upcoming openSUSE Leap 42.1 release. The new testing release, called openSUSE Leap 42.1 Milestone 2, introduces several new changes. "Milestone 2 replaced the complete base system and replaced the full YaST stack. New versions in the....
Top 5: Blender movie, Minecraft alternatives, and more
In this week's Top 5, our best articles of the week are about a new Blender short film, alternatives to Minecraft, back to school with open source, impostor syndrome, and teaching student sys admins. Top 5 articles of the week 5. How to teach student sys admins read more
FISH – A smart and user-friendly command line shell for Linux
Sponsored Link The friendly interactive shell (FISH). fish is a user friendly command line shell intended mostly for interactive use. A shell is a program used to execute other programs. (...)Read the rest of FISH – A smart and user-friendly command line shell for Linux (200 words) © ruchi for Ubuntu Geek, 2015. | Permalink […] Continue reading...
LILO Bootloader Development To End
An anonymous reader writes: For any longtime Linux users, you probably remember the LILO bootloader from Linux distributions of many years ago. This bootloader has been in development since the 90's but development is finally ending. A homepage message reads, "I plan to finish development of LILO at...
Nový šéfredaktor
Počínaje zářím jsem na tomto webu začal působit v pozici šéfredaktora. Někteří z Vás mne možná znají jako autora článků na serveru linuexpres.cz a nebo jako správce ubuntu.cz. Pro ty ostatní o sobě napíši aspoň pár řádků a nastíním plány … Celý příspěvek →
Scott Kitterman: Why we care about administrivia (some of it, anyway)
We have enough debate about are things required by policy in Debian that, in my opinion we sometimes lose track of why things are a good idea to begin with. I just had a conversation via GitHub with a potential upstream developer (I'm looking into packaging something he developed) that reminded me about some of the reasons some of the non-code we try to ship are a good idea. This is a Python based project. References to MANIFEST.in (manifest) translate to "extra files to put in the tarball" a...
Linux Format 202 - Coding Academy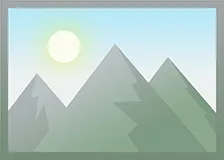 Issue 202, September 2015 - on sale now Open Source Learning You get an education! You get an education! You get an education! It's not something Oprah Winfrey would give away, as I guess to some a free car would seem more valuable, but how much is an education worth? I'd suggest on a purely practical level a huge amount, and we all know it's something that's truly invaluable. It's one part of ...
KDE Sprints - who wins?
We are raising money to support KDE sprints . People have asked legitimate questions about those funds—who gets the money? Who benefits? To start with, KDE sprints are intensive sessions centered around coding. They take place in person over several days, during which time skillful developers eat, drink and sleep code. There are breaks to refresh and gain perspective, but mostly sprints involve...
Komiks: pokrok na ramenou velikánů
Už nějakou chvíli tu máme dvacáté první století. V procesorech uvnitř našich počítačů, mobilů a hodinek se to hemží miliardami tranzistorů, gigahertzy a nanometry. Ale někde hluboko uvnitř je stále čitelný rukopis vědeckých velikánů 19. století, věku páry. A Charles Babbage byl jedním z nich.
Ubuntu Touch OTA-6 Received Well by Ubuntu Phone Users, Work on OTA-7 Starts
As Lukasz Zemczak is currently in a two-week holiday, Canonical's Timo Jyrinki sent the usual report to inform us all about the good and bad things that happened in the Ubuntu Touch world.
Mark Shuttleworth Details Ubuntu 15.10 Highlights VIDEO
Ubuntu developers are closing in on the next major release with the Ubuntu 15.10 Wily Werewolf set for October 22. Ubuntu 15.10 is in many respects an incremental release ahead of the 16.04 Long Term Support release in 2016. Among the key innovations in 15.10 is wider use of the Snappy technology for packaging, though it won't replace the core .deb packaging system anytime soon, if ever.
Informatizácia vtipnou formou
Okolo eID, či informatizácie štátnej správy sa už toho popísalo veľa. Mnohí z nás, ktorí pracujeme v IT sektore sa plieskame po čele. Či už kvoli kvalite prevedenia, alebo výslednej sume. Porovnanie realizácie dvoch rovnakých projektov v Estónsku a na Slovensku vtipne opisuje príspevok Jána Suchala , autora projektu foaf.sk , či iniciatívy #ToSaNeda.
This Week in Linux News: Free Chromebooks for Linux Foundation Trainees, New Linux-Based Laptop, and More
This week in Linux news, the Linux Foundation will give away Chromebooks to all who enroll in their training program this month, Xiaomi will release their Linux-based laptop in 2016, and more! Read this week's digest for the latest Linux stories. This week in Linux news, the Linux Foundation will give away Chromebooks to all who enroll in their training program this month, Xiaomi will release t...
Ubuntu Phone Team Lead Leaves Canonical
Cristian Parrino, team lead for the Ubuntu Phone project within Canonical, has announced that he has left the company. What he does next may save the planet. This post, Ubuntu Phone Team Lead Leaves Canonical , was written by Joey-Elijah Sneddon and first appeared on OMG! Ubuntu! .
Mozilla: Improving Security for Bugzilla
The Mozilla blog has disclosed that the official Mozilla instance of Bugzilla was recently compromised by an attacker who stole " security-sensitive information " related to unannounced vulnerabilities in Firefox—in particular, the PDF Viewer exploit discovered on August 5. The blog post explains that Mozilla has now taken several steps to reduce the risk of future attacks using Bugzilla as a stepping stone. " As an immediate first step, all users with access to security-sensitive information...
Linux Foundation Sysadmins Open-Source Their IT Policies
The Linux Foundation is no stranger to the world of open source and free software -- after all, we are the home of Linux, the world's most successful free software project. Throughout the Foundation's history, we have worked not only to promote open-source software, but to spread the collaborative DNA of Linux to new fields in hopes to enable innovation and access for all. This is why the Linux...
Debian Project News - September 2, 2015
Forums: Debian News ------------------------------------------------------------------------ The Debian Project https://www.debian.org/ Debian Project News debi ... @lists.debian.org September 2, 2015 https://www.debian.org/News/weekly/2015/07/ ------------------------------------------------------------------------ Welcome to this year's seventh issue of DPN, the newsletter for the Debian comm...
Writing about