Facebook v Turecku zablokoval obsah urážející Islám
Po pouhých dvou dnech sociální síť Facebook vyhověla nařízení tureckého soudu na zablokování obsahu, který uráží Islám. Ve většině případů má jít o nelichotivé vyobrazení proroka Mohameda. Obsah nebyl smazán a ostatním uživatelů zůstává...
Americké policii se nelíbí Waze. Umožňuje lokalizovat hlídky
Chytrá navigace Waze má problém. Ve Spojených státech si na ni začalo stěžovat několik policejních orgánů v čele s Charliem Beckem, šéfem policie v Los Angeles. Důvodem je jedna z funkcí, které umožňuje na mapě označit policejní hlídky, aby si na...
GHOST, kritická zranitelnost v glibc
V knihovně glibc byla nalezena kritická zranitelnost CVE-2015-0235, jež dostala jméno GHOST. Jedná se o přetečení zásobníku ve funkci __nss_hostname_digits_dots(). Útočník může v nejhorším případě vzdáleně spustit libovolný kód. [CSIRT.CZ]
Vivaldi, nový webový prohlížeč
Jon von Tetzchner, jenž v roce 1994 založil společnost Opera, do roku 2010 byl jejím CEO a v roce 2011 ji zcela opustil, představil se svým týmem nový webový prohlížeč Vivaldi. Technologické demo je k dispozici také pro Linux. Diskuse na Vivaldi.net.
Acer Chromebook 13: spjatý s Googlem
Když jsem dostal možnost seznámit se poněkud blíže s Chromebookem od Aceru, nemohl jsem odolat. Vždyť aplikace od Google využívám už mnoho let, tak proč si nevyzkoušet operační systém vytvořený právě na tomto základě.
NVIDIA 340.76 Brings Three Stable Fixes
For conservative NVIDIA Linux users not quick to jump to new release streams, the 340.76 stable update is now available, which is also the driver that's continuing to provide long-term support for pre-Fermi graphics card users relying on NVIDIA's binary blob...
Linux "GHOST" Vulnerability Hits Glibc Systems
The latest high-profile security vulnerability affecting Linux systems us within Glibc, the GNU C Library...
Meet Vivaldi — A New Web Browser Built for Power Users
A brand new web browser has arrived this week that aims to meet the needs of power users — and it's already available for Linux. The post Meet Vivaldi — A New Web Browser Built for Power Users first appeared on OMG! Ubuntu! .
Elementary Website Goes Open-Source
The new version of the elementary website is being built entirely in open-source technologies and will be privacy conscious from the start. The new site will also be mobile-friendly, easier to update and will avoid storing sensitive user details. It will replace the current website with a single-page download site in time for the project's upcoming 'Freya' release. Additional pages and sections...
Operačný systém v minipočítači Back Swift používa linuxové jadro
Operačný systém OpenWRT v minipočítači Back Swift používa linuxové jadro. Minipočítač má rozmery 25 x 35 mm, hmotnosť 3 g, MIPS 24K jadro 400 MHz, 64 MB DDR2 RAM a 16MB NOR flash, SoCH Atheros AR9331, Wi-Fi 802.11 b / g / n, 1x USB 2.0. Projekt Back Swift na kickstarter.com vedie Alexander Nikitin.
Začína nový termín kurzu programovania mikroradičov na edX
Dnes večer (21.1.2015 o deviatej hodine svetového času) začína na edX nový termín kurzu programovania mikroradičov "Embedded Systems – Shape The World". Kurz bude tento rok rozšírený o dve témy, ďalšie dve budú rozšírené a upravený je aj spôsob hodnotenia. K pôvodným pätnástim modulom pribudol nový, ktorý sa bude zaoberať bezdrôtovou komunikáciou a internetom vecí (IoT) [...]
Embedded Linux Conference Headlined By Drones
DeviceGuru writes: The Linux Foundation has released the full agenda for its annual North American Embedded Linux Conference + Android Builders Summit, which takes place Mar. 23-25 in San Jose, Calif. The ELC, which this year is titled Drones, Things, and Automobiles, increasingly reflects new opportunities for Linux in areas such as drones, robots, automotive computers, IoT gizmos, 3D sensing, modular phones, and much more. For those worried that ELC is skimping on the basics as it explores ...
Andrea Veri: The GNOME Infrastructure Apprentice Program
Many times it happened seeing someone joining the #sysadmin IRC channel requesting participation to the team after having spent around 5 minutes trying to explain what the skills and the knowledge were and why this person felt it was the right figure for the position. And it was always very disappointing for me having to reject all these requests as we just didn't have the infrastructure in pla...
Blazeblogger: blogujte v terminálu
Nedávno som hľadal jednoduchý blogovací systém, ktorý by bol minimalistický a užívateľsky prívetivý. Taktiež by mal byť open source a administrácia by mala byť čo najviac priamočiara. Ovládanie z konzoly by bolo len plus. Blogovací systém Blazeblogger nielen splnil, ale aj predčil všetky moje očakávania.
Why now is the time to learn R
Open Source CareersA collection of articles about jobs and careers in open source.We've all heard about big data; over the past few years, many companies have invested in Hadoop, NoSQL, and data warehouses, to collect and store massive volumes of new data. Even when based on open source platforms like Hadoop, these investments can easily measure in the millions of dollars for large companies with new hardware, new staff, and untold person-hours spent implementing new systems and procedures.No...
HW novinky: s TSMC všechno špatně
Končí sezóna podkuřování akcionářům a začíná sezóna vystřízlivění. TSMC, která uvedla opožděně 40nm i 28nm výrobní proces, nenápadně ignoruje své dřívější přísliby nejen ohledně 20nm a 16nm procesu FinFET, ale odsouvá i 10nm technologii. Ale aby to nebyla jen křemíková deprese, podíváme se i na další témata.
Development Release: NethServer 6.6 Beta 1
Alessio Fattorini has announced the availability of the first beta build of NethServer 6.6, a specialist CentOS-based distributions for servers: "NethServer 6.6 Beta1 has been released and is publicly available. Highlights: first configuration wizard; software center; server SSL certificate alternative names; phone home; block of port 25 from....
Distribution Release: GParted Live 0.21.0-1
Curtis Gedak has announced the release of a new stable version of GParted Live, a Debian-based live CD featuring a range of software for disk partitioning and data rescue tasks: "The GParted team is proud to announce a new stable release of GParted Live. This live image contains....
How To Set Up WebDAV With Apache2 On Ubuntu 14.10 Server
Sponsored Link Web Distributed Authoring and Versioning (WebDAV) is an extension of the Hypertext Transfer Protocol (HTTP) that facilitates collaboration between users in editing and managing documents and files stored on World Wide Web servers. (...)Read the rest of How To Set Up WebDAV With Apache2 On Ubuntu 14.10 Server (412 words) © ruchi for […] Continue reading...
The earnestness of being important
How open source search and machine learning are driving insight into what's important "What is important is seldom urgent and what is urgent is seldom important." —attributed to Dwight "Ike" Eisenhower, 34th President of the United States In today's data-driven, constantly-connected, technology-centric world, we are awash in attention-grabbing content, events, and requests. Like me, I suspect m...
Manjaro Xfce 0.9.0 Pre2 Arrives with Lots of Fixes, Already Looks Promising
Manjaro Xfce 0.9.0 Pre2, a Linux distribution based on well-tested snapshots of the Arch Linux repositories and 100% compatible with Arch, has been released. The devs have made quite a few improvements to it and users have been asked to test it. The 0.9.0 branch of Manjaro is highly anticipated... Manjaro Xfce 0.9.0 Pre2, a Linux distribution based on well-tested snapshots of the Arch Linux rep...
Highly critical "Ghost" allowing code execution affects most Linux systems (Ars Technica)
Ars Technica has a report on GHOST , which is a critical vulnerability found in the GNU C library (glibc). " The buffer overflow flaw resides in __nss_hostname_digits_dots(), a glibc function that's invoked by the gethostbyname() and gethostbyname2() function calls. A remote attacker able to call either of these functions could exploit the flaw to execute arbitrary code with the permissions of the user running the application. In a blog post published Tuesday , researchers from security firm ...
Linux Format - 194 Next-gen Linux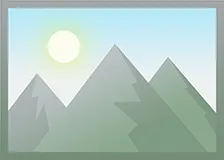 Issue 194, February 2015 - on sale now Next-gen Linux! Next-gen GNU/Linux, what does that even mean? The FOSS world is so unlike the proprietary world. In that closed universe, new releases are considered so important that secrecy becomes paramount. So the next-gen release of Windows becomes so crucial. With FOSS and Linux development everything is laid bare. Sensible folk stick with the stable...
Papírové badge Fedory
Sbíráte badge Fedory? Jestli ne, třeba by vás mohly navnadit badge, které lze sbírat i jinak než jen na webu. Jirka Eischmann ukázal, jak vypadají papírové badge za účast na konferencích, které si můžete přilepit třeba na notebook. První příležitost … Celý příspěvek →
Writing about