Google na jaře definitivně uzavře službu Picasa
Už dlouho je jasné, že fotografická služba/aplikace Picasa, kterou Google koupil v roce 2004, je na odchodu. Nahrazuje ji služba Google Photos propojená s Google+. Teď Google ohlásil definitivní konec Picasy. Po 15. březnu už nevyjde žádná nová...
Maru aneb Debian pro Android bude open-source
Před týdnem jsme vás informovali o projektu Maru, který umožňuje na chytrém telefonu provozovat Android a Debian zároveň. Jedním z nedostatků ale bylo, že projekt není open-source. To se mění – autor v novém příspěvku na blogu slíbil, že Maru...
Získání ECDH klíče pomocí měření elektromagnetického vyzařování
Byla vydána verze 1.6.5 kryptografické knihovny Libgcrypt. Řešen je bezpečnostní problém CVE-2015-7511. Výzkumnému týmu z Telavivské univerzity se tentokrát povedlo získat ECDH klíč pomocí měření elektromagnetického vyzařování generovaného v průběhu procesu dešifrování.
Distribution Release: RebeccaBlackOS 2016-02-08
RebeccaBlackOS is a distribution which provides live media that showcases Wayland running various desktop environments. The latest release of RebeccaBlackOS, version 2016-02-08, includes a number of changes. The Ubiquity system installer has been replaced by Calamares. The KDE Plasma desktop is now a session option and runs on....
Systemd 229
Bola vydaná nová verzia správcu služieb Systemd 229. Najväčšou zmenou v novom vydaní je zmenenie DNS resolveru systemd-resolved zo stavu experimental, na plne podporovaný. Kompletný zoznam zmien v novej verzii si môžete pozrieť v changelogu vydania .
OpenShot 2.0.6
Bola vydaná tretia Beta verzia video editora OpenShot 2.0.6. Tentokrát je dostupný komukoľvek a nie je obmedzený iba pre prispievateľov do projektu. Kompletný zozanm zmien nájdte v poznámkach k vydaniu .
Rusko nejspíše přejde na Linux
V minulosti se objevilo mnoho měst, která přešla na svobodný software a přesedlala tak z Microsoft Windows na některou z linuxových distribucí. Ve výsledku bylo jedno, na kterou distribuci město přešlo, hlavní bylo, že se zastupitelstva rozhoupala a potřebné kroky schválila. Nyní to ovšem vypadá, že Rusku se nelíbí kroky společností Microsoft, Google a Apple. V devadesáti minutém rozhovoru se G...
'FromScratch' Is A Smart New Note Taking App for Ubuntu
In need of a simple, but smart note-taking app? This simple, open-source scratchpad should be at the top of your list. This post, 'FromScratch' Is A Smart New Note Taking App for Ubuntu , was written by Joey-Elijah Sneddon and first appeared on OMG! Ubuntu! .
Install SMPlayer on ubuntu 15.10
Sponsored Link SMPlayer is a free media player for Windows and Linux with built-in codecs that can play virtually all video and audio formats. It doesn't need any external codecs. Just install SMPlayer and you'll be able to play all formats without the hassle to find and install codec packs. (...)Read the rest of Install […] Continue reading...
Fresh Wayland Experiences With Weston, GNOME, KDE and Enlightenment
jones_supa writes: Software developer Pavlo Rudyi has written a blog post about his experiences with the various desktop environments currently supporting Wayland. The results are not a big surprise, but nevertheless it is great to see the continued interest in Wayland and the ongoing work by many ...
Benjamin Mako Hill: Unhappy Birthday Suspended
More than 10 years ago, I launched Unhappy Birthday in a fit of copyrighteous exuberance . In the last decade, I have been interviewed on the CBC show WireTap and have received an unrelenting stream of hate mail from random strangers. With a recently announced settlement suggesting that "Happy Birthday" is on its way into the public domain, it's not possible for even the highest-protectionist in me to justify the continuation of the campaign in its original form. As a result, I've suspended t...
Share your love for free software
Love! Ah, that "serious mental disease" which make us reveal the best (and, sometimes, the worst) of our unconscious fantasies, longings, fears, defenses and internal images. And we love many things, sometimes in unthinkable and wacky ways. Some people love the melancholic sound of the cello, ice-cream, dancing, and reading, while others may even love insects, slowly pulling shoelaces out of sn...
Komiks: valentínsky
Srdiečko sem, srdiečko tu. Čosi plyšové tam a čosi čokoládové ešte niekde inde. Aj to je jedna z podôb, ktoré má láska/vkus (dosaďte si, čo sa hodí). Nehovoriac o tom, že sa od vás očakáva, že prejavíte city.
ABI kompatibilita
Jednu věc jsem ještě nepochopil. Když píšu v céčku a používám nebo upravuju céčkovské knihovny, tak se často řeší API a ABI kompatibilita. V rámci kompatibilních verzí musí všechno fungovat navzdory nezávislým upgradům jednotlivých komponent. Udržovat kompatibilitu v projektech k tomu uzpůsobených bývá až kouzelně jednoduché.
OneOps: nová otvorená cloudová platforma
Platforma OneOps umožňuje vytváranie a spúšťanie cloudových aplikácii cez rôzne platformy úložisk. Je napísaná v jazyku Java.
This Week in Linux News: Russia Announces Switch to Linux, Outdated Fight for the Linux Desktop, & More
This week in Linux news, Russia announces a possible switch to Linux, Jack Wallen ponders the inconsequence of the Linux Desktop in 2016, and more! Get up-to-date on the Latest Linux news with our weekly digest. This week in Linux news, Russia announces a possible switch to Linux, Jack Wallen ponders the importance of the Linux Desktop in 2016, and more! Get up-to-date on the Latest Linux news ...
Modernizing the US Air Force, Linux tools, Cluster computing with Raspberry Pi, and more
In this week's Top 5 articles of the week, we highlight open source software to modernize a US Air Force command center, Linux monitoring tools, Cluster computing with Raspberry Pi and Kubernetes, a My Linux Story, and who uses Virtual Machines? Top 5 articles of the week 5. Have you ever used a virtual machine? read more
Chapman: Unlocking my Lenovo laptop
In a lengthy blog series ( part 1 , part 2 , and part 3 ), Matthew Chapman described the process of getting a non-Lenovo battery to charge in his Thinkpad laptop. He reverse-engineered the authorization that real batteries do and changed the code in the embedded controller (EC) on the laptop to allow other batteries to charge. " I look in BIOS to see where these messages are coming from. Both this message and the original unauthorised battery message are displayed by LenovoVideoInitDxe.efi: d...
The Year of the Open Blockchain
Just before the holidays, we announced a new open source effort to advance blockchain technology for a distributed ledger that could be used across industries. Blockchain is about harnessing one of the core technologies behind Bitcoin, but developed in an organized, collaborative environment and optimized for myriad use cases. In the quiet depth of late December, we received more than 3,000 inquiries in response to this news. This was the biggest response we've ever experienced for a new open...
Podcast Season 5 Episode 17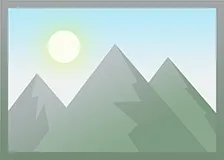 Title: Like the legend of the phoenix In this episode: The founder of Puppy Linux retires. SteamOS has been announced by Valve and CyanogenMod gets $7m in funding. Hear our eclectic discoveries, the sound of Tanner's brains and your own opinions in the Internet Famous Open Ballot. read more
Writing about