Valencijské školy ušetřily nasazením Linuxu 36 miliónů eur
Portál Joinup informuje o dalším úspěšném nasazení Linuxu ve veřejném sektoru. Tentokrát se jedná Valencijské společenství ve Španělsku. Všechny veřejné školy v tomto regionu během posledních devíti letech přešly na Linux a svobodný software...
Xfce 4.12 je v pokročilé fázi vývoje. Co chystá nového?
Nová verze grafického prostředí Xfce 4.12 měla vyjít již před rokem, ale kde nic, tu nic. Jeden z vývojářů na svém blogu nyní informuje, že Xfce rozhodně neumřelo a nová verze je ve vývoji, jen to zkrátka nejde tak rychle, jak se předpokládalo...
Svoboda projevu v prostoru čínského internetu
Zrovna píšu bakalářku na téma Vnímání cenzury na čínských sociálních sítích mezi mladými Číňany, a narazil jsem na seminárku, kterou jsem napsal na jaře 2013. Když si nějaký svůj text přečtu po delší době, mám z něj většinou celkem dobrý pocit, a tak jsem se rozhodl nechat se pořádně zkritizovat zdejšími diskutujícími, abych se na tu bakalářku víc snažil ;-)
Distribuce Genuine Windows 7 - poznávání
Jednou za čas zkouším, jak vypadají na desktopu méně používané systémy, jako např. PC-BSD, RHEL či SLED. Před časem jsem si koupil nový notebook, kde byla předinstalována distribuce Windows 7. Jméno mi nic neříkalo, tak jsem tipoval, že to bude něco hodně upraveného jako např. Linpus Linux.
DistroWatch Weekly, Issue 569
This week in DistroWatch Weekly: Reviews: First impressions of Deepin 2014 News: Fedora Magazine encourages people to join Ask Fedora, Gentoo developer weighs in on using LibreSSL, FreeBSD team issues quarterly report, Ubuntu launches 8th edition of The Official Ubuntu Book Questions and Answers: Encrypted package downloads Released....
Distribution Release: Salix 14.1 "Openbox"
George Vlahavas has announced the release of Salix 14.1 "Openbox" edition, a lightweight Slackware-based distribution featuring with Openbox as the default window manager: "Salix Openbox 14.1 brings the Openbox window manager, teamed with fbpanel and SpaceFM to create a fast and flexible desktop environment. This is the most....
Nový E-shop
Po dlhej dobe sa podarilo nanovo spustiť e-shop s produktami s linuxovou tématikou. Funguje na adrese www.linuxeshop.eu . Aktuálne ponuka obsahuje zatiaľ tričká, ktoré boli aj v pôvodnej ponuke tu na portáli, avšak v priebehu tohto týždňa sa rozšíri o ďaľšie návrhy, pribudnú aj dámske verzie tričiek a iné položky tovaru. Zmenou oproti predošlému shopu je, že percentuálny podiel predaja ide podľa objemu tej - ktorej komunite. Napr. ak si kúpite ubuntu tričko, pojde 5% komunite Ubuntu. V prípad...
Google I/O 2014
Společnost Google na konferenci I/O, která se uskutečnila 25. a 26. června v San Francisku, představila spoustu HW i SW novinek. Nová pravidla pro návrh vzhledu aplikací v podobě Material Design, další verze mobilního systému Android L nebo třeba nové chytré hodinky. Android se také během následujících let rozšíří na televize, automobily a nositelné příslušenství.
GCC As A Just-In Time Compiler Is An Interesting Project
Aside from the experimental "Coconut" as a Python JIT compiler using GCC's new Just-In Time capabilities, the libgccjit.so shared library isn't yet depended upon in the real-world but the JIT compilation abilities are being built upon for hopeful incorporation into the GNU Compiler Collection...
VirtualBox 4.3.14 released and ubuntu installation instructions included
Sponsored Link VirtualBox is a powerful x86 and AMD64/Intel64 virtualization product for enterprise as well as home use. Not only is VirtualBox an extremely feature rich, high performance product for enterprise customers, it is also the only professional solution that is freely available as Open Source Software under the terms of the GNU General Public […]
Modelujeme s deskriptorem
Cítím jistou potřebu napsat, jak celá věc s modelováním pokračuje, ikdyž teď v létě mám poněkud méně času, než jsem myslel. Tentokrát ani nebudu dávat odkaz na předchozí díl, jen připomenu o co se snažím: Udělat v Pythonu takovou datovou strukturu, která při změně vygeneruje událost. V Pythonu je ovšem problém odchytávat obecně přiřazení a [...]
Fedora 21 se zpozdí o tři týdny
V rámci pravidelného meetingu FESCo bylo ve středu 23. 7. rozhodnuto (oznámení), že se vydání Fedory 21 posune o tři týdny. Důvodem jsou jednak nedořešené problémy s alfou, ale také konference Flock. Podle nového časového plánu by měla alfaverze vyjít … Celý příspěvek →
Valencia Linux School Distro Saves 36 Million Euro
jrepin (667425) writes "The government of the autonomous region of Valencia (Spain) earlier this month made available the next version of Lliurex, a customisation of the Edubuntu Linux distribution. The distro is used on over 110,000 PCs in schools in the Valencia region, saving some 36 million euro over the past nine years, the government says." I'd lke to see more efforts like this in the U.S.; if mega school districts are paying for computers, I'd rather they at least support open source d...
SysAdmin Day 2014: Best Linux Foundation SysAdmin Quotes
Happy SysAdmin Day 2014! Over the past three weeks we've been profiling the Linux Foundation's heroic team of system administrators in honor of the amazing work they do behind the scenes to keep this organization and our collaborative projects humming. Here are some of their best quotes, which highlight just how talented, passionate and also fun-loving Linux SysAdmins really are. Today is also the last day to nominate your system administrators for recognition here on Linux.com, as well as th...
Linux Format 187 - Escape Windows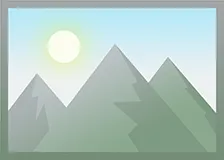 Issue 187, Summer 2014 - on sale now Escape Windows This month we show you how to escape Windows for good with a foolproof guide to installing Linux. Enjoy the power and freedom of the world/'s greatest operating system, with a safe and secure back up guide. We/'ll also show you how to dual-boot to keep all your existing files and programs. Also this issue we/'ll show you how to master WINE to ...
OpenSUSE Asia vyhlašuje soutěž o logo Summitu.
Jak už jsme psali v předchozích článcích. openSUSE.Asia Summit bude čínském Pekingu v 14 října 2014. Avšak, žádný úspěšný Summit či konference se neobejde bez svého symbolu. OpenSUSE Asia Summit organizační tým pořádá design soutěž o nejleší logo. Logo bude oceněno, speciální super Geeko Cenou. Logo bude použito pro reklamní a marketingové účely summitu. Pravidla soutěže jsou velmi jednoduchá: 1. Bude se přijímat pouze SVG formát. Obojí barevné i monochromatické (černobílé) verze jsou vyžadov...
Erlang: začínáme programovat
Programovací jazyk Erlang je určen k vytváření distribuovaných systémů pro zpracování velkého množství paralelních úloh (např. backend aplikace WhatsApp). V prvním díle jsme si stručně představili samotný jazyk a jeho hlavní vlastnosti. Dnes se společně pustíme konečně do opravdového programování.
CoreOS 367.1.0
Vyšel CoreOS 367.1.0. Jedná se o první stabilní verzi linuxové distribuce CoreOS. Dle vývojářů CoreOS se jedná o distribuci určenou pro nasazení na serverech a v cloudu. CoreOS je založen na myšlence minimálního základního systému podporujícího technologii softwarových kontejnerů Docker, nad kterým běží aplikace v kontejnerech.
Collaboration isn t what they taught you in school
Throughout most of my education, I was taught that collaboration was cheating. With the exception of teacher-sanctioned group projects, I had learned that working with others to solve problems was not acceptable. So when I got to college and the first assignment in my computer science class was to read an article about the benefits of pairwise programming and open source, I was very confused.read more
Minitube 2.2 Fixes Playback Issues, Adds Channel Unsubscribe Option
Unofficial and Flash-free desktop YouTube player 'MiniTube' has been updated with playback fixes and minor improvements. The post Minitube 2.2 Fixes Playback Issues, Adds Channel Unsubscribe Option first appeared on OMG! Ubuntu! .
Power-Hungry SSDs: Hotter Than Disks
Making flash SSDs look like disks isn't easy. In fact, advanced high-performance SSDs use more power and run much hotter than disks. They aren't your fathers thumb drive. Read more...
Stable kernel updates
Greg KH has released stable kernels 3.15.7 , 3.14.14 , 3.10.50 , and 3.4.100 . All contain important fixes throughout the tree.
Chris Lamb: start-stop-daemon: --exec vs --startas
start-stop-daemon is the classic tool on Debian and derived distributions to manage system background processes. A typical invokation from an initscript is as follows: start-stop-daemon \ --quiet \ --oknodo \ --start \ --pidfile /var/run/daemon.pid \ --exec /usr/sbin/daemon \ -- -c /etc/daemon.cfg -p /var/run/daemon.pid The basic operation is that it will first check whether /usr/sbin/daemon is not running and, if not, execute /usr/sbin/daemon -c /etc/daemon.cfg -p /var/run/daemon.pid . This ...
Writing about