Google má 18. narozeniny
Google dnes slaví 18. narozeniny, jak jste si již možná všimli podle animace na stránce tohoto oblíbeného vyhledávače. Google měl v minulosti trochu nejasností okolo přesného data. Do roku 2006 slavil narozeniny 26. září, v roce 2004 7. září a...
Loxone - planovanie
Ako postupuje cas, zistil som, ze by bolo nacase rozmysliet si, kolko akych prvkov v rozvadzaci budem potrebovat.
Mozilla řeší co s certifikačními autoritami WoSign a StartCom
Mozilla v diskusní skupině mozilla.dev.security.policy řeší co s certifikačními autoritami WoSign a StartCom. Výsledkem je (zatím) třináctistránkový dokument WoSign and StartCom na Dokumenty Google. V červenci se například provalilo, že služba StartEncrypt od certifikační autority StartCom umožňovala komukoliv automaticky vydat certifikát k prakticky libovolné doméně (zprávička). V srpnu se uživateli GitHubu povedlo získat certifikát pro GitHub u čínské certifikační autority WoSign (zprávička...
Mesa Preps For Landing The On-Disk Shader Cache
Just a few days ago was the fifth version of the proposed Mesa on-disk shader cache and it's looking like it may finally be ready for merging with some of the prep infrastructure work having landed today in mainline Mesa...
Yout Player Plays YouTube Videos in a Floating Window
Looking for a neat-o way to play YouTube playlists on your desktop, outside your browser? Take a looksie at Yout, an Electron app that lets you add and watch YouTube playlists on your desktop, floating window stylee. Yout is not the most user-friendly of apps. The first time you run it you won't be entirely sure how you […] This post, Yout Player Plays YouTube Videos in a Floating Window , was ...
HW novinky: odškodné za podvod Nvidie s parametry GeForce GTX 970 se vztahuje jen na USA
Po mnoha měsících doběhl do svého konce soudní spor, v němž byla Nvidia žalována za nepravdivé parametry u GeForce GTX 970. Zavázala se vyplatit poměrně malé odškodné, ale jen občanům USA a jen za karty zakoupené v USA. Ale aby to bylo o trochu veselejší, podíváme se i na další témata, mimo jiné na plány Samsungu na poli GPU.
Install Glances on Ubuntu 16.04
Sponsored Link Glances is a cross-platform curses-based monitoring tool which aims to present a maximum of information in a minimum of space, ideally to fit in a classical 80×24 terminal or higher to have additional information. It can adapt dynamically the displayed information depending on the terminal size. It can also work in client/server mode. […] Continue reading...
Unsafe at Any Clock Speed: Linux Kernel Security Needs a Rethink
The Linux kernel today faces an unprecedented safety crisis. Much like when Ralph Nader famously told the American public that their cars were "unsafe at any speed" back in 1965, numerous security developers told the 2016 Linux Security Summit in Toronto that the operating system needs a total rethink to keep it fit for purpose.
Okular: univerzální prohlížeč (nejen) pro KDE
V desktopovém prostředí KDE je k dispozici program Okular, s nímž lze prohlížet širokou škálu různých souborů. Využijete ho ale i v jiných prostředích.
The Linux Foundation Partners with Girls in Tech to Increase Diversity in Open Source
Title: The Linux Foundation Partners with Girls in Tech to Increase Diversity in Open Source 26 Sep Learn more
Announcing the KDE Advisory Board
With KDE having grown from a hobby project by a few volunteers 20 years ago to the large and central Free Software community it is now, our interactions with other organizations have become increasingly important for us. KDE software is available on several platforms, is shipped by numerous distributions large and small, and KDE has become the go-to Free Software community when it comes to Qt. ...
Softwarová sklizeň (28. 9. 2016)
Sonda do světa otevřeného softwaru. Dnes se zblízka podíváme do kosmu, budeme zachytávat obrázky ze síťového trafficu, podíváme se na správce záložek a nakonec zmenšíme velikost fotek. Software pro vizualizaci kosmu. Je vyvíjen v rámci mise pod označením Gaia, na které pracuje Evropská kosmická agentura (European Space Agency – ESA). Umožňuje volný pohyb v kosmu a sestup na kteroukoliv planetu....
An Introduction to GNOME Boxes (virtualization) on Linux
GNOME Boxes is a system virtualization application that is a core part of the GNOME desktop environment. Based on the QEMU machine emulator, it offers a simplified and user-friendly approach to the whole OS virtualization idea. This post is just an introduction to its capabilities and a statement that it finally works in other distributions besides Fedora.
Distribution Release: Proxmox 4.3 "Virtual Environment"
Proxmox "Virtual Environment" (VE) is a Debian-based platform for running and managing virtual appliances, containers and virtual machines. The latest version of the distribution, Promox 4.3 "Virtual Environment", includes a number of upgrades to the project's documentation and improvements to the graphical interface. "The new reference documentation is....
33 rokov GNU
Presne pred 33rokmi Richard Matthew Stallman oznámil, že začína pracovať na slobodnom systéme ktorý bude môcť používať každý a bude kompatibilný s Unixom. "Na začiatok potrebujeme kernel a utility pre písanie a spúšťanie Céčka, editor, shell, C kompilátor, linker, asembler a niekoľko ďalších vecí" Prečo musím napísať GNU ... "
6 open source fitness apps for Android
A key part of developing a good fitness routine is creating a solid workout plan and tracking your progress. Mobile apps can help by providing readily accessible programs specifically designed to support the user's fitness goals. In a world of fitness wearable devices like FitBit, there are plenty of proprietary apps designed to work with those specific devices. These apps certainly provide a l...
Firefox OS, B2G OS, and Gecko
Ari Jaaksi and David Bryant posted a note to the B2G (Boot to Gecko) OS community looking at the end of Firefox OS development and at what happens to the code base going forward. " In the spring and summer of 2016 the Connected Devices team dug deeper into opportunities for Firefox OS. They concluded that Firefox OS TV was a project to be run by our commercial partner and not a project to be led by Mozilla. Further, Firefox OS was determined to not be sufficiently useful for ongoing Connected...
Arturo Borrero González: Initial post
Finally, I decided it was time to switch from blogger to jekyllrb hosted at github pages. My old blog at http://ral-arturo.blogspot.com.es will still be online as an archive, since I don't plan to migrate the content from there to here.
Debian Project mourns the loss of Kristoffer H. Rose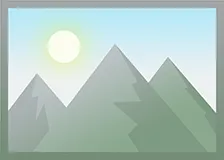 Forums: Debian News ------------------------------------------------------------------------ The Debian Project https://www.debian.org/ Debian Project mourns the loss of Kristoffer H. Rose press@debian.org September 27th, 2016 https://www.debian.org/News/2016/20160927 ------------------------------------------------------------------------ The Debian Project recently learned that it has lost a ...
Writing about