Manjaro Linux: Arch pro běžné uživatele
Minulým článkem byl ukončen seriál o Arch Linuxu. Dnes se začneme věnovat distribucím, které jsou na něm založené. Představení zahájíme popisem a instalací distribuce Manjaro Linux. Minulým článkem jsme ukončili popis instalace Arch Linux včetně poměrně podrobné konfigurace prostředí JWM a mnoha dalších věcí. Počínaje tímto článkem se přesuneme kousek stranou, ale ne daleko od Archu: podíváme s...
How Newegg is Winning the Battle Against Patent Trolls [Video]
As Lee Cheng explained in his keynote speech at the Collaboration Summit held March 29-31 in Lake Tahoe, California, fighting patent trolls as part of his job at Newegg Inc. is a natural progression from his earliest legal involvement in civil rights advocacy.
Whatever Happened To Ubuntu Light?
Do you recall Ubuntu Light? Amidst the onslaught of Intel-based netbooks in the late 2000s was a custom instant-on OS from Canonical. Ubuntu Light was to be a proverbial glint of free software at the end of a tunnel crowded by clones. It was a way for OEMs to add extra value to their Windows devices and differentiate […] This post, Whatever Happened To Ubuntu Light? , was written by Joey-Elijah...
Výmena notebooku za desktop
Po zhliadnutí blogu desktop vs notebook som sa dokopal napísať nový blogový zápisok, nakoľko som prešiel po pol roku od notebooku k desktopu (nebudem rozoberať dôvody dopodrobna ale bolo viac dôvodov pre desktop ako pre notebook). Takže notebook som daroval - ostal v rodine a kúpil som si nový desktop.
Jak vypnout aktualizace ve windows 10
Asi jsem byl v minulém životě pěkný prevít tak jsem se v tomto dostal za trest do firmy kde programuju ve visual studiu. Z několika důvodů používám widlw 10 ve virtualboxu…
Netronome Integrates P4 and C Programming on Production Server NICs
Netronome introduced a P4 and C compliant Integrated Development Environment (IDE) for dynamically programming new networking capabilities on its Agilio CX and LX family of intelligent server adapters (ISAs). The news is significant because bringing SDN capabilities into a server NIC could help identify and resolve tenant application performance bottlenecks rapidly, enabling cloud service providers to maintain high levels of user experience.
Debian Project thanks Mythic Beasts for loaned hardware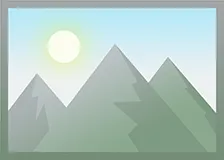 Forums: Debian News ------------------------------------------------------------------------ The Debian Project https://www.debian.org/ Debian thanks Mythic Beasts for loaned hardware press@debian.org May 13th, 2016 https://www.debian.org/News/2016/20160513 ------------------------------------------------------------------------ Debian regularly produces many variations of installation CDs, DVD...
Librem 10 a 11: hybridní tablety s Linuxem
Společnost Purism, která se snaží vyrábět co nejsvobodnější počítače, představila další modely řady Librem. Tentokrát jde o hybridní tablet, který po připojení klávesnice vypadá a funguje jako notebook. Obsahovat bude systém PureOS založený na...
Ubuntu MATE 16.10 už nebude podporovat GTK+ 2
Na blogu distribuce Ubuntu MATE popisuje Martin Wimpress, hlavní vývojář, plány pro vydání 16.10. Hlavní změnou bude kompletní přechod na GTK+ 3, dvojková řada už nebude podporována. S tím se pojí např. snadnější údržba, lepší podpora témat...
Setkání JBUG v Brně – 1. 6. 2016
Czech JBoss User Group vás srdečně zve na setkání JBUG v Brně, které se koná ve středu 1. června 2016 v prostorách Fakulty informatiky Masarykovy univerzity v místnosti A318 (nová část budovy) od 18:00. Přednáší Josef Karásek na téma Write, build and run your Java EE apps in OpenShift without data centre. Více informací na Facebooku nebo srazy.info.
Programovanie v jazyku C++: Stream cout
V tomto článku si rozoberieme stream cout, ktorý sa využíva na výstup programu. Okrajovo spomenieme aj funkciu printf(), s ktorou sú céčkári určite oboznámený.
Ubuntu MATE nebude podporovať GTK+2
Martin Wimpress, hlavný vývojár distribúcie Ubuntu MATE, popisuje na blogu zmeny pre verziu 16.10. Hlavnou zmenou bude ukončenie podpory pre GTK+2.
HW novinky: blíže k AMD Polaris 10 a Nvidia GeForce GTX 1070
Již jen otázkou několika málo týdnů je uvedení a reálná dostupnost prvních grafických karet FinFET éry. Po představení GeForce GTX 1080 v minulém dílu seriálu si dnes přiblížíme oba zástupce o stupínek nižší třídy, tedy jak GeForce GTX 1070, tak AMD "Polaris 10". A dojde samozřejmě i na další témata.
Distribution Release: CentOS 6.8
Johnny Hughes has announced the release of CentOS 6.8, a community distribution which is built using the source code of Red Hat Enterprise Linux. The new release features a number of important changes, including depreciated drivers and packages as well as new features. "CentOS Linux 6.8 is derived....
Introduction to Docker
An introduction to Docker networking and its components. In this guide, you'll learn about the essential components of Docker networking, which have evolved from coupling simple Docker abstractions and powerful network components such as Linux bridges and Open vSwitch. We'll also discuss the next generation of Docker networking, which is called libnetwork. (...)Read the rest […] Continue readin...
What containers and unikernels can learn from Arduino and Raspberry Pi
Just the other day, I was speaking with a friend who is a mechanical engineer. He works on computer assisted braking systems for semi trucks and mentioned that his company has Arduinos all over the office. The idea is to encourage people to quickly experiment with new ideas. He also mentioned that Arduinos are more expensive than printed circuits. I was surprised by his comment about price, bec...
[$] Should distributors disable IPv4-mapped IPv6?
By all accounts, the Internet's transition to IPv6 has been a slow affair. In recent years, though, perhaps inspired by the exhaustion of the IPv4 address space, IPv6 usage has been on the rise . There is a corresponding interest in ensuring that applications work with both IPv4 and IPv6. But, as a recent discussion on the OpenBSD mailing list has highlighted, a mechanism designed to ease the transition to an IPv6 network may also make the net less secure — and Linux distributions may be conf...
Petter Reinholdtsen: Isenkram with PackageKit support - new version 0.23 available in Debian unstable
The isenkram system is a user-focused solution in Debian for handling hardware related packages. The idea is to have a database of mappings between hardware and packages, and pop up a dialog suggesting for the user to install the packages to use a given hardware dongle. Some use cases are when you insert a Yubikey, it proposes to install the software needed to control it; when you insert a braille reader list it proposes to install the packages needed to send text to the reader; and when you ...
Writing about