Check Point jednotně ochrání síť, mobily i cloud
Infinity, novou architekturu pro řízení bezpečnosti, představil Check Point. Nabízí jednotnou ochranu před hrozbami pro síťovou infrastrukturu, mobilní zařízení i cloud.
Mezi hackery se rozmáhá ransomware jako služba
Bezpečnostní experty znepokojuje nový trend. Ransomware jako služba se dá koupit za necelých 4 500 Kč.
Umělá rýže z Číny
Poslední dobou zaplavují e-mailové schránky varování před umělou (plastovou) rýží z Číny, včetně návodu, jak ji rozpoznat. Zpráva se většinou šíří s...
Vraj ho vykopli z luxusného obchodu, lebo bol chudobný – Zodiac a podvody
Vo Facebook reklame sa objavujú podvodné novinky ako na obrázku. Mladík si chcel kúpiť drahé auto - Lamborghini a údajne ho vykopli, pretože bol chudobný. The post Vraj ho vykopli z luxusného obchodu, lebo bol chudobný – Zodiac a podvody appeared first on HOAX .
FIN7 Evolution and the Phishing LNK
LinuxSecurity.com : FIN7 is a financially-motivated threat group that has been associated with malicious operations dating back to late 2015. FIN7 is referred to by many vendors as "Carbanak Group", although we do not equate all usage of the CARBANAK backdoor with FIN7. FireEye recently observed a FIN7 spear phishing campaign targeting personnel involved with United States Securities and Exchange Commission (SEC) filings at various organizations.
2017 Global Encryption Trends Study
This twelfth installment of the Global Encryption Trends Study, conducted by the Ponemon Institute and sponsored by Thales e-Security, reveals both deployment plans and pains associated with increasingly aggressive cloud and data protection strategies. KEY FINDINGS Strategy and Adoption of Encryption Trends in Encryption Adoption Threats, Main Drivers and Priorities Deployment Choices Encryptio...
Jak se ve vězení připojit k internetu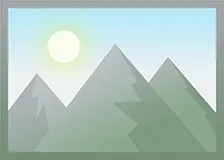 Všem je zřejmě známý fakt, že vězni běžně nemají téměř žádný kontakt s okolním světem. Tedy žádné mobilní telefony a zásadně žádný přístup k internetu. Mohli by totiž z prostředí vězení vzdáleně pokračovat ve svých minulých aktivitách, případně domlouvat svůj útěk a podnikat další nelegální činnosti. Což je v zásadě to, co udělala skupinka vězňů v nápravném zařízení v Marion, Ohio poté, co se j...
UK Man Gets Two Years in Jail for Running 'Titanium Stresser' Attack-for-Hire Service
A 20-year-old man from the United Kingdom was sentenced to two years in prison today after admitting to operating and selling access to "Titanium Stresser," a simple-to-use service that let paying customers launch crippling online attacks against Web sites and individual Internet users. Adam Mudd of Herfordshire, U.K. admitted to three counts of computer misuse connected with his creating and o...
Aktualizovaný Kaspersky Endpoint Security pro firmy nabízí vyšší ochranu dat
Společnost Kaspersky Lab vydala aktualizovanou verzi svého produktu Kaspersky Endpoint Security for Business. Řešení poskytuje zákazníkům účinnou ochranu, přičemž nová verze přináší řadu vylepšených funkcí pro ovládání, zvýšenou flexibilitu a ochranu dat a centralizovanou správu vyššího počtu platforem, aplikací a zařízení. Správa zabezpečení pro vyšší výkonnost Kvůli spletitosti IT systémů a správě zabezpečení jsou v současnosti na firmy kladeny vysoké nároky. Podle průzkumu IT Security risk...
Ignite 2017: 48-Hour Flash Sale Starts Now
Like deals? You're in luck. Save $200 on your registration to Ignite '17. The post Ignite 2017: 48-Hour Flash Sale Starts Now appeared first on Palo Alto Networks Blog .
Píše se o