Recenze JBL Club One: (Bez)drátový vrchol od JBL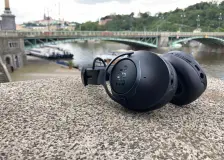 V dnešní recenzi se podíváme na sluchátka JBL Club One, která patří v nabídce společnosti JBL na vrchol nabídky bezdrátových sluchátek. Za cenu atakující 10 tisíc korun JBL slibuje svůj "legendární JBL sound", kvalitní provedení, špičkovou výdrž baterie a bohaté příslušenství. Dostojí tento model své cenovce? Specifikace JBL Club One jsou uzavřená over-ear sluchátka se 40 mm grafenovými měniči,...
Recenze Emergency autonabíječky Connect IT: Kromě nabíjení vám dokáže zachránit život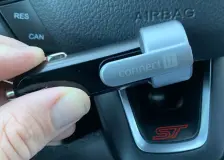 Pokud patříte mezi jedince, kteří často cestují autem, dodávkou, anebo třeba kamionem, tak ve vaší výbavě zajisté nechybí tzv. autonabíječka. Díky ní můžete bez problémů pomocí zásuvky ve vašem vozidle nabít váš telefon, výkonnější nabíječky poté zvládnou nabít třeba i tablet. Na trhu je těchto nabíječek k dispozici opravdu přehršel – některé jsou malé, jiné velké, některé mají jeden konektor, ...
Review: Evutec's smart audio sunglasses offer great battery life at the expense of sound quality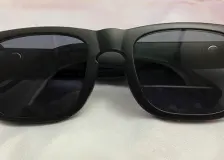 Evutec brings its version of smart audio glasses to market, offering a cheaper alternative to other high-end brands. If you're in the market for a pair of audio sunglasses, you can always choose to spring $200 for a pair of Bose Frames. If that price point is a bit high, Evutec's audio sunglasses are available for $120 — but how do they stand up? Fit, feel, and appearance Read more...
Společnost Apple vydala iOS 14 Public Beta. Jak ho můžete nainstalovat?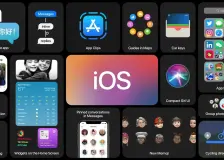 Pokud patříte mezi nedočkavé jedince a chcete za každou cenu otestovat nedávno představený systém iOS 14 na vlastní kůži, pak pro vás máme skvělou zprávu. Společnost Apple totiž během včerejšího večera uvolnila testovací sestavení pro veřejnost, tedy dva týdny poté, co poskytovala aktualizaci registrovaným vývojářům. Jak si ji můžete do vašeho iOS zařízení nainstalovat? Čtěte Příspěvek Společno...
Best wireless earbuds: Free yourself from the tyranny of cords
Earbud makers have been busy doing away with wires—a good thing whether or not your phone still has a headset jack. At most, Bluetooth earbuds might have a wire that connects the buds themselves to each other—a nice option if you're prone to misplacing small objects, or you want in-line controls. This is often the more affordable option too, although that is changing over time. So-called true w...
Apple To Teach Teachers To Teach Coding For Free
theodp writes: From the Home Office in Cupertino: "Apple today announced a new set of tools to help educators teach coding to students from grade school to college. In addition to significant enhancements to the Develop in Swift and Everyone Can Code curricula, Apple is also starting a new professional learning course for Develop in Swift, available to educators at no cost. The course is designed to supplement the need for computer science educators in the US, and helps instructors of all ski...
Apple updates coding programs and resources for educators and students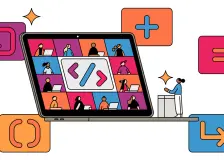 Apple today announced significant enhancements to the Develop in Swift and Everyone Can Code curricula, and a new professional learning course.
Technika bez očí: Android nebo iOS?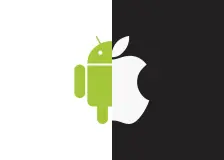 Spory o tom, zda je lepší systém od Googlu nebo ten od kalifornské společnosti neberou konce. Nechci zde zabíhat do detailů, v čem má který z nich navrch, každý má něco do sebe a je velice dobře, že trh neovládá pouze jeden, jelikož tím vzniká konkurenční boj, ve kterém mají oba systémy co dohánět. Jaký je ale iOS a Android z pohledu nevidomých? Pokud vás toto téma […]
Únik informací o Far Cry 6, celosvětový výpadek Spotify a Polda 7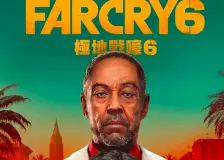 Poslední pracovní den je momentálně už za námi a následuje zasloužený víkendový odpočinek, během kterého dost možná mnozí z vás vyrazí k vodě. Ještě před tím, než úplně vypnete a začnete myslet na příjemné ochlazení u vody věnujte pozornost našemu IT souhrnu, který je tady s vámi každý všední den. Pokud vás zajímá, co se dnes ve světě IT dělo, tak vás můžeme navnadit na únik informací […]
Thunderbolt 4 přijde ještě letos. Vyšší rychlost ale nečekejte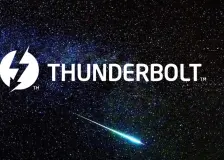 Thunderbolt 4 byl oznámen oficiálně Intelem. Výrobce chce aktualizovaný standard uvolnit ještě letos a chystá s ním pár vylepšení. Nový Thunderbolt nepřinese žádné zvýšení rychlosti oproti stávajícím 40 Gb/s, který maximálně podporuje současný Thunderbolt 3. Naproti tomu ale existují některá významná vylepšení, jako jsou univerzální kabely až do délky dvou metrů, podpora docků a dalšího přísluš...
Poll: Are you trying the iOS 14 beta or waiting until the fall?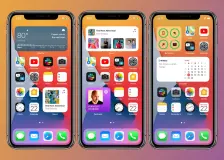 Apple announced iOS 14 at WWDC 2020 last month with a redesigned home screen and features like widgets, App Library, Car keys, and more. While the developer beta preview has been available since June, Apple released the first public beta of iOS 14 this week. Now we want to know if you're already trying iOS 14 on your devices or if you decided to wait until the fall. more… The post Poll: Are you...
Arm-Intel-PowerPC Universal Binaries are Possible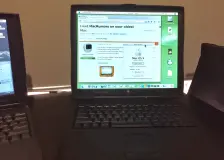 Casual MacRumors visitors may not realize that we have a very active PowerPC forum where users discuss issues related to PowerPC Macs that have not been produced since 2006. Threads range from hardware upgrades, software options , to nostalgia : Photo by AphoticD Apple's recently announced transition to Apple Silicon (Arm) based Macs raised some interesting questions about future support for th...
Chybí platební terminál s NFC? Nevadí, Apple Pay v iOS 14 bude podporovat i platby přes QR kódy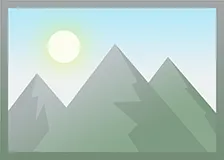 Rychle se blíží doba, kdy nebude nejmenší problém se v každodenním životě obejít jak bez hotovosti, tak bez fyzické platební karty. Zásadní podíl má na tom samozřejmě Apple Pay, které už dnes pro mnohé činí klasickou peněženku téměř nepotřebnou. Stále však existují případy, kdy není k dispozici platební terminál s NFC. iOS 14 má v... The post Chybí platební terminál s NFC? Nevadí, Apple Pay v i...
Writing about