Jak skladovat staré iPhony nebo iPody, aby v případě výbuchu baterie nedošlo k požáru? Řešení je jednoduché a stojí pár korun.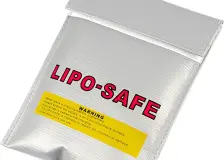 Zatím co pro někoho jsou staré kousky elektroniky nejen od Applu něčím, co má končit ve sběrném dvoře, jiní si je nechávají ať už z nostalgie nebo je mají jako sběratelský artikl. Ostatně mít dnes doma původní iPhone v dobrém stavu, máte doma pár desítek tisíc korun a jeho cena stále roste. Jediné, na co je potřeba si dávat pozor je fakt, že pokud máte doma například onen původní iPhone, […]
5 tipů a triků pro Mac, díky kterým budete produktivnější
Produktivita je v dnešní době velmi často skloňovaným tématem a rozhodně se není čemu divit. Zůstat totiž v dnešní době produktivní je složitější, než kdykoliv předtím. Kamkoliv se totiž podíváme, tak nás může něco vyrušit – a nejčastěji se jedná právě o váš iPhone či Mac. Produktivita ale také znamená, že děláte věci co možná nejjednodušším způsobem, a proto se společně v tomto článku podíváme na 5 tipů a triků pro Mac, díky kterým budete […]
Jaké novinky nabízí druhá beta verze iOS 16.3?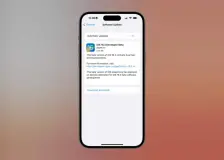 Společnost Apple vydala začátkem tohoto týdne již druhé testovací sestavení operačního systému iOS 16.3, přičemž je prozatím dostupná pouze pro všechny registrované vývojáře. Jak ukazují dostupné informace, nejnovější aktualizace obsahuje pouze jednu novou funkci a další dvě drobné změny. S největší pravděpodobností se bude jednat především o opravnou verzi, která se soustředí na stabilitu a […] …
Top Stories: iOS 16.3 Released, iPhone 15 Pro Rumors, macOS Tips and Tricks, and More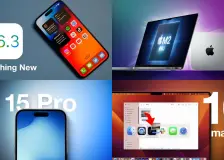 Following last week's hardware announcements, this week saw the actual release of several of the new products as well as operating system updates bringing new features and bug fixes across Apple's platforms. This week also saw some fresh rumors about the iPhone 15 lineup and Apple's upcoming AR/VR headset, while we shared some tips to help you get the most of your macOS experience, so read for al…
5 multifunkčních messengerů pro Mac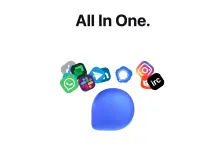 Singlebox Singlebox je multiplatformní univerzální aplikace pro messenger a e-mail. Na jednom místě vám tak umožní spravovat kromě vašich e-mailů také účty z některých dalších platforem včetně Discordu, WhatsApp, Messengeru, Slacku, Telegramu a mnoha dalších. Singlebox vám umožní přidat jednu službu vícekrát, díky čemuž je tato aplikace ideálním nástrojem pro správu více firemních a soukromých úč…
Apple Watch 8 vs SE vs Ultra. Vyberte si ty pravé a pořiďte je za parádní cenu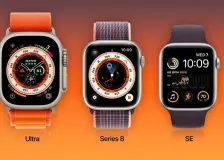 Komerční sdělení: Chytré hodinky od Applu není nutné nijak sáhodlouze představovat. Jsou to jedny z nejpoužívanějších a nejoblíbenějších hodinek vůbec a jistě si většina jablečných fanoušků už nějaký ten model vyzkoušela. Rok 2022 byl z hlediska chytrých hodinek Apple doposud nejnabitější. Společnost z Cupertina představila hned tři nové modely. Apple Watch SE a Watch 8, které navazují na předcho…
Čipy M2, nové Macy, zmrtvýchvstání velkého HomePodu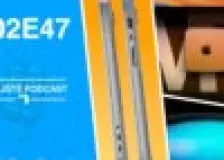 Apple nás nečekaně v lednu obdařil novými stroji. Na scénu tak přichází MacBooky Pro 14" a 16" společně s Mac mini. To vše je osazeno ještě rychlejšími a vylepšenými čipy M2, M2 Pro a M2 Max. Dává smysl lednové představení? A který si pořídíme? Překvapilo také zmrtvýchvstání velkého HomePodu. Očekáváme velkolepý comeback? To vše s tradičními peprnými […]
Pestle iOS recipe app gets major update with Smart Folders, PDF scanning, and more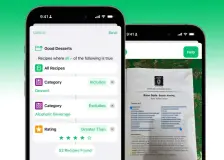 Popular recipe/cookbook iOS app Pestle is out with a big update that brings a number of upgrades. Headlining the release is Smart Folders plus new ways to import recipe cards and cookbooks via PDF, existing images, and more. more… The post Pestle iOS recipe app gets major update with Smart Folders, PDF scanning, and more appeared first on 9to5Mac .
Daily deals Jan. 29: $40 off Logitech MX Keys Mini, $110 off M1 MacBook Air, $400 off 65-inch LG OLED TV, more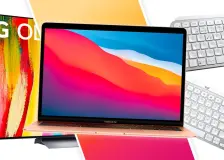 Some of the hottest deals we spotted today include up to $49 off Hyper USB-C docks, $50 off Bose Wireless Surround Speakers, $40 off TurboTax Premier 2022, and more. Get $110 off an M1 MacBook Air today The AppleInsider staff searches the internet for top-notch deals at online stores to create a list of stellar deals on great tech products, including discounts on Apple products , TVs, accessories…
Apple Devising Software To Help Anyone Build AR Apps, To Drive Headset Sales
Apple is developing software that offers an easy way for users of its upcoming mixed-reality headset to build their own augmented reality apps, as part of an effort to drive mass adoption of the device by broadening the array of content for it, The Information reported Friday, citing people familiar with the matter. From the report: With the software tools, Apple hopes that even people who don't know computer code could tell the headset, via the Siri voice assistant, to build an AR app that cou…
Writing about