Binární ovladač NVIDIA pro jádro 5.9 bude asi až za měsíc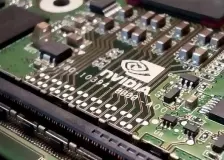 Pokud používáte binární ovladače grafických karet NVIDIA, zatím neaktualizujte na před týdnem vydané jádro 5.9. NVIDIA říká, že jejich ovladač není zatím kompatibilní s jádry 5.9 a novějšími. Problém bude vyřešen patrně do půlky listopadu...
Vuls (VULnerability Scanner) 0.13.0
Vuls (VULnerability Scanner) je svobodný skener zranitelností na Linuxu a FreeBSD naprogramovaný v programovacím jazyce Go. Zdrojové kódy jsou k dispozici na GitHubu pod licencí AGPL-3.0. Dnes byla vydána nová verze skeneru 0.13.0. Novinkou je experimentální podpora skenování TCP portů.
Daniel's File Selection Hack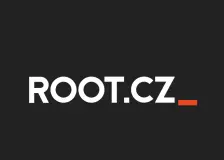 V dnešním blogpostu bych vám rád popsal jeden prográmek, takovou minimalistickou utilitku, kterou jsem si vyvinul pro vlastní potřebu a posléze se rozhodl ji distribuovat i na Internetu. Program se jmenuje "Daniel's File Selection Hack", přičemž to slovo "hack" je tam míněno v původnějším významu, česky bychom řekli něco jako "vychytávka". Dále budu program označovat zkratkou dfish.
Trisquel 9.0 Released - Powered By The Linux 4.15 Kernel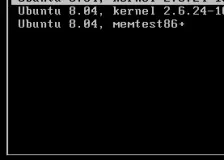 Trisquel 9.0 has been released as one of the few Linux distributions approved by the Free Software Foundation...
OpenBSD Marks 25th Anniversary By Releasing OpenBSD 6.8 With POWER 64-Bit Support
It was in October 1995 that Theo de Raadt began the OpenBSD project as a fork of NetBSD 1.0 following his resignation from the NetBSD core development team. Now twenty-five years later OpenBSD 6.8 has been released for marking the 25th anniversary of this popular BSD distribution...
Nová verzia antiX Linux-u (19.3)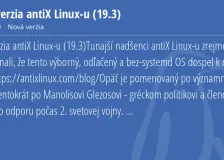 Nová verzia antiX Linux-u (19.3) Tunajší nadšenci antiX Linux-u zrejme zaznamenali, že tento výborný, odľačený a bez-systemd OS dospel k novej verzii. https://antixlinux.com/blog/ Opäť je pomenovaný po významnej osobe, tentokrát po Manolisovi Glezosovi - gréckom politikovi a členovi Gréckeho odporu počas 2. svetovej vojny. ... Zdroj: Blog antiX Linux
Antoine Beaupré: SSH 2FA with Google Authenticator and Yubikey
About a lifetime ago (5 years), I wrote a tutorial on how to configure my Yubikey for OpenPGP signing, SSH authentication and SSH 2FA . In there, I used the libpam-oath PAM plugin for authentication, but it turns out that had too many problems: users couldn't edit their own 2FA tokens and I had to patch it to avoid forcing 2FA on all users . The latter was merged in the Debian package, but never upstream, and the former was never fixed at all. So I started looking at alternatives and found th...
Raspberry Pi Compute Module 4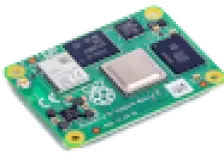 Dnes bylo oznámeno vydání Raspberry Pi Compute Module 4 (CM4). Nový modul určený k zabudování do různých zařízení je nyní vybaven dvěma konektory, z nichž každý obsahuje 100 pinů. Není tedy ve standardním formátu DDR2 SODIMM jako jeho předchůdce.
Hand Drawn 2D Animation with PureOS and Librem Laptops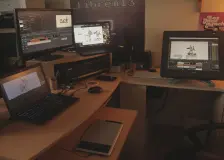 Professional animation is not just possible but ideal with free software, this story shares what is possible running PureOS, Librem laptops, and accessories. I have been using free software for 6 years and each year these freedom respecting professional tools I use seem to improve faster than the commercial proprietary pace. Krita, as an example, […] The post Hand Drawn 2D Animation with PureOS...
Postřehy z bezpečnosti: zlý soused vyvolává modré obrazovky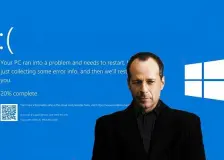 [3 minuty čtení] Mít na síti zlé sousedy je vždycky problém. S nejnovější zranitelností ve Windows se ale každý soused stává doslova zabijákem. Kromě toho se v dnešním přehledu podíváme na sběr metadat a doporučení NÚKIB ohledně ransomware. Minulý týden vydala společnost Microsoft říjnovou sadu záplat obsahující opravy mnoha zranitelností. Ta nejzásadnější, kvůli které je třeba záplatování neod...
Distribuční věstník: Kubuntu Focus M2 je v prodeji, Linux Lite má jako první jádro 5.9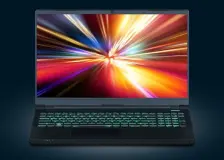 [2 minuty čtení] Na trhu je nová verze linuxového notebooku Kubuntu Focus M2. Uživatelé distribuce Linux Lite jsou první, kdo bude moct vyzkoušet nejnovější jádro 5.9. Vývojáři elementary OS začali pracovat na šesté verzi svého operačního systému. Tým kolem Kubuntu Focus oznámil uvolnění do prodeje druhé generace svého notebooku s označením Kubuntu Focus M2. Ten se pyšní přepracovaným designem,...
Different Types of Kernel for Arch Linux and How to Use Them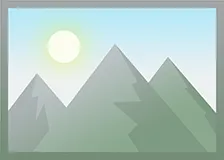 You can install a hardened kernel or go with the LTS kernel. Here are various kinds of kernels available for Arch Linux and the steps to use them.
Parted Magic Distro Switches to Xfce Desktop, It's Now a Full 64-Bit System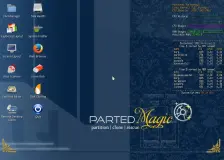 Patrick Verner's commercial Parted Magic live distro for disk partitioning, cloning, rescue and benchmarking received a new important version with some major changes.
Will You Upgrade/Install to Ubuntu 20.10? [Poll]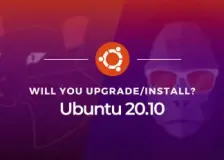 I want to know if you plan to upgrade to Ubuntu 20.10 when it is released on October 22, 2020. And what better way to find out that by running a poll! This post, Will You Upgrade/Install to Ubuntu 20.10? [Poll] is from OMG! Ubuntu! . Do not reproduce elsewhere without permission.
My top 7 functions in Rust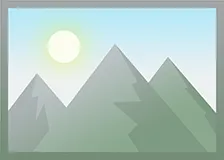 I've written a few articles about Rust now, including (most recently) My top 7 keywords in Rust , in which I promised a follow-up article. The keywords article talked about keywords from the std library , and in this article, I'm going to look at some functions from the Rust prelude. read more
Týden na ITBiz: Chystá se zprovoznění nejrychlejšího českého superpočítače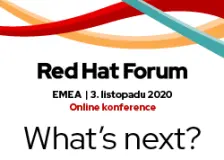 Jak pandemie promění digitální prodej? Litografie i pro 2D materiály. Chystá se zprovoznění nejrychlejšího českého superpočítače. Podnikové služby se do pěti let zařadí mezi nejdůležitější sektory české ekonomiky. HELIOS Orange: pomocník pro dokonalé služby. Trendy v kontejnerizaci aneb kam kráčí OpenShift.
Linux 5.10 Solves the Year 2038 Problem Until 2486
The Linux 5.10 kernel's XFS file-system will have two new on-disk meta-data capabilities, reports Phoronix: 1. The size of inode btrees in the allocation group is now recorded. This is for increasing redundancy checks and also allowing faster mount times. 2. Support for timestamps now until the y...
Git v2.29.0 released
Version 2.29.0 of the Git source-code management system is out. This release includes a long list of smallish improvements; click below for the details. Also present is the code enabling Git to switch to the SHA-256 hash algorithm ; this feature is still deemed experimental, though, and interoperability with SHA-1 repositories is not yet available.
Writing about