Vyšlo OpenBSD 6.6 s podporou nového hardware a utilitou sysupgrade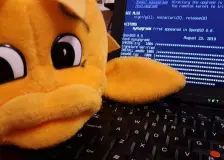 Theo de Raadt dnes uvolnil novou verzi operačního systému OpenBSD, tentokrát s označením 6.6. Mezi hlavní novinky patří odstranění GCC z výchozí instalace na platformách i386 a ARMv7, rozšíření podpory platforem LLVM Clang, vylepšení SMP, spousta...
Distribution Release: Kubuntu 19.10
The Kubuntu team has announced the availability of Kubuntu 19.10. The new version offers nine months of security updates and ships with KDE Plasma 5.16 (Plasma 5.17 can be installed from the distribution's Backports repository). the project's release announcement lists the new updates and features: "Codenamed Eoan Ermine,....
Distribution Release: Ubuntu MATE 19.10
Martin Wimpress has announced the release of Ubuntu MATE 19.10. The new version provides nine months of support and addresses a number of minor desktop bugs. "Upstream MATE Desktop recently released 1.22.2. All the updates are present in Ubuntu MATE 19.10 plus I've cherry picked a good....
Ubuntu 19.10 (Eoan Ermine) released
Ubuntu has announced the release of 19.10 "Eoan Ermine" in desktop and server editions as well as all of the different flavors : Ubuntu Budgie, Kubuntu, Lubuntu, Ubuntu Kylin, Ubuntu MATE, Ubuntu Studio, and Xubuntu. " The Ubuntu kernel has been updated to the 5.3 based Linux kernel, and our default toolchain has moved to gcc 9.2 with glibc 2.30. Additionally, the Raspberry Pi images now support the new Pi 4 as well as 2 and 3. Ubuntu Desktop 19.10 introduces GNOME 3.34 the fastest release ye...
Librem 5 Aspen Batch – Photo and Video Gallery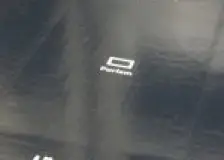 Librem 5's from the Aspen batch have started shipping to early backers so we've done a roundup of some of the best photos and videos shared by us and others as well as some never seen before photos. Photos Black Anodized Aluminum Chassis The Librem 5 case has evolved to a black anodized aluminium shell […] The post Librem 5 Aspen Batch – Photo and Video Gallery appeared first on Purism .
conf.kde.in Is Coming Back In 2020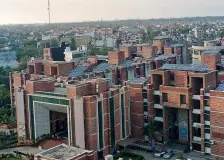 Join us for conf.kde.in from the 17th to 19th of January 2020 in Delhi, India. conf.kde.in 2020 will focus on promoting Free and Open Source software, including (but not limited to) Qt and KDE products. The Venue conf.kde.in 2020 will be held in Maharaja Agrasen Institute of Technology , located in Rohini, Delhi, India. MAIT was established by the Maharaja Agrasen Technical Education Society an...
Ubuntu 19.10 Eoan Ermine nabízí ZFS a obsahuje ovladače Nvidia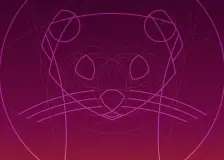 [3 minuty čtení] Nové Ubuntu dostalo spoustu zajímavých vylepšení, které tvůrci otestují poro blížící se vydání 20.04 LTS. Ve výsledku tak lze říci, že takhle nějak má vypadat pořádně vylepšený systém po půl roce. Ubuntu 19.10 (kompletní přehled novinek) a všechny jeho další odnože s různými desktopy staví na jádru Linux 5.3. To sebou přináší nejen různé další vylepšení v oblasti bezpečnosti (t...
Experimentální podpora ZFS v Ubuntu 19.10 Eoan Ermine (obrazem)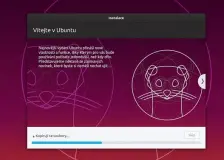 Dnes vychází Ubuntu 19.10 Eoan Ermine, poslední vydání před připravovanou LTS verzí 20.04 Focal Fossa. Přináší experimentální podporu ZFS, která je už součástí instalátoru. Můžete tak mít Ubuntu na ZFS.
Útek od Archlinuxu - systemd - kam?
Po rokoch strávených pri Archlinuxe uvažujem o odchode. Dôvod - systemd. Nikdy som sa nepovažoval za nejakého zarytého odporcu - koniec-koncov, som s ním na Archu už riadne dlhý čas. Ani nejak extra tento kus SW nesledujem - len občas narazím na správičku, ktorá ma ale v podstate nikdy veľmi nepoteší - došlo to však až do štádia, keď mi systemd začína liezť na nervy.
Ubuntu 19.10 Flavours Released, Now Available to Download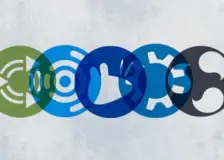 New versions of Ubuntu MATE, Xubuntu, Ubuntu Budgie, Kubuntu and other official Ubuntu spins are now available to download. Ubuntu's family of flavours issue their latest iterations alongside today's main attraction, the release of Ubuntu […] This post, Ubuntu 19.10 Flavours Released, Now Available to Download , was written by Joey Sneddon and first appeared on OMG! Ubuntu! .
Intro to the Linux useradd command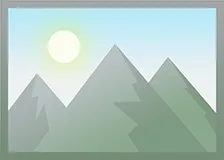 Adding a user is one of the most fundamental exercises on any computer system; this article focuses on how to do it on a Linux system. Before getting started, I want to mention three fundamentals to keep in mind. First, like with most operating systems, Linux users need an account to be able to log in. This article specifically covers local accounts, not network accounts such as LDAP. Second, a...
Ritesh Raj Sarraf: User Mode Linux 5.2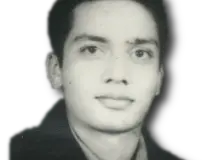 User Mode Linux 5.2 User Mode Linux version 5.2 has been uploaded to Debian Unstable and will soon be available on the supported architectures. This upload took more time than usual as I ran into a build time failure caused by newer PCAP library. Thanks to active upstream developers, this got sorted out quick . In the longer run, we may have a much better fix for it. What is User Mode Linux a.k...
Súhrn BSD noviniek: Vývoj FreeBSD 12.1 a vydanie GhostBSD 19.09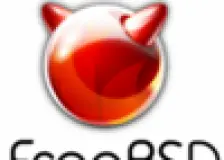 FreeBSD 12.1 napreduje vo vývoji, GhostBSD prišlo s verziou 19.09 a DragonFlyBSD vylepšuje svoj súborový systém. Nástroj Homura sa zatiaľ snaží o vylepšenie emulácie hier na FreeBSD.
Writing about