Kritika objektového programování: je to katastrofa?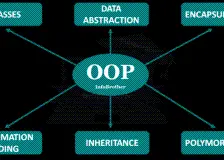 Programátor Ilya Suzdalnitski napsal na blogu celkem rozsáhlou kritiku objektově orientovaného programování (OOP), které přirovnává k biliónové katastrofě. OOP vytýká složitost a tím i nesnadné testování. Říká, že není důkaz, že by OOP bylo...
GitLab 12.1
Byla vydána nová verze 12.1 open source alternativy GitHubu, tj. softwarového nástroje s webovým rozhraním umožňujícího spolupráci na zdrojových kódech, GitLab (Wikipedie). Představení nových vlastností v příspěvku na blogu.
Kybernetická špionážní kampaň Buhtrap využila nedávno opravený zero-day ve Windows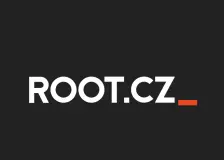 Buhtrap – kybernetická zločinecká skupina zaměřující se na útoky v Rusku, přišla s novou kampaní využívající zranitelnosti nultého dne ve Windows pro řízení kybernetických špionážních operací. Stěžejním nedostatkem je zranitelnost lokálních systémových oprávnění v Microsoft Windows (SB2019070905 – CVE-2019–1132), specificky dereference nulového ukazatele ve win32k.sys driveru…
Nový špionážny vírus cieli na Linux
Výskumníci z bezpečnostnej spoločnosti Intezer odhalili nový špionážny vírus, ktorého cieľom sú operačné systémy Linux. Vírus dokáže nahrávať zvuk z mikrofónu, vytvárať snímky obrazovky, kradnúť súbory aj inštalovať ďalšie hrozby. Zdroj: Živé.sk
Google Announces Spinnaker For Google Cloud Platform
Google has announced Spinnaker for Google Cloud Platform, a service that brings the popular continuous delivery (CD) solution to its users. By bringing Spinnaker to GCP, Google is making it easier for users to consume Spinnaker.
Slackware oslavuje 26 rokov existencie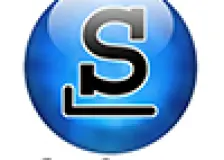 Slackware, ktorá je jednou z najstarších a stále aktívnych distribúcií Linuxu, oslávila tento mesiac 26 rokov existencie a vývoja.
Librem One Design Principles: Services You Can Trust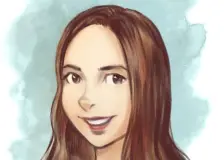 Engineering trustworthy services for everyone Our hardware and software puts users back in control of computing–but, you may be wondering, can we do the same with our services? With Librem One, the answer is yes. We have big, no, huge dreams about what we can achieve with your support and the wealth of free software […] The post Librem One Design Principles: Services You Can Trust appeared firs...
Jak se staví největší české kybernetické cvičení Cyber Czech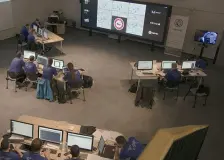 [8 minut čtení] Kybernetická cvičení se stávají stále komplexnější a bez automatizačních nástrojů by je již nešlo vytvářet. Představíme vám nástroje, které se používají při přípravě největšího českého cvičení Cyber Czech. V květnu tohoto roku proběhlo největší cvičení kybernetické bezpečnosti v Česku – Cyber Czech. To pořádá Národní úřad pro kybernetickou a informační bezpečnost (NÚKIB) od roku...
BricsCAD Shape is a Free SketchUp Alternative for Linux
BricsCAD Shape is a free SketchUp alternative that supports Linux desktops and is compatible with industry-leading CAD file formats. This post, BricsCAD Shape is a Free SketchUp Alternative for Linux , was written by Joey Sneddon and first appeared on OMG! Ubuntu! .
DistroWatch Weekly, Issue 824
This week in DistroWatch Weekly: Review: HexagonOS 1.0News: Mageia publishes media update, Fedora unveils CoreOS and plans to phase out 32-bit repositories, Slackware turns 26Tips and tricks: Limiting a user's disk usage with quotasReleased last week: Q4OS 3.8, Proxmox 6.0 "Virtual Environment", Oracle Linux 8.0Torrent corner: ArcoLinux, Clonezilla,....
10 resources every sysadmin should know about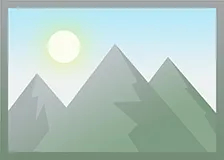 Everybody knows that sysadmins are impossibly busy people. Consequently, it sometimes seems they are superhuman. The sysadmin's dirty secret, the same one shared by many open source users, is that they don't actually do all of the work it looks like they've done. One of the greatest tools in the sysadmin's kit is their ability to reuse work someone else has already done for them. read more
Candy Tsai: Outreachy Week 6 – Week 7: Getting Code Merge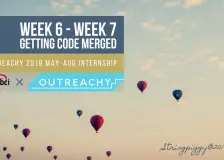 Already half way through the internship! I have implemented some features and opened a merge request. So… what now? Let's get those changes merged once and for all! Since I'm already at mid-point, there's also a video shared on what I've done so far in this project. Breaking large merge request into smaller pieces Thoughts on remote pair programming Video sharing for the current progress with t...
[$] 5.3 Merge window, part 2
At the end of the 5.3 merge window, 12,608 non-merge changesets had been pulled into the mainline repository. Nearly 6,000 of those were pulled after the first-half summary was written. As expected, there was still a lot of material yet to be merged for this development cycle.
enioka Haute Couture Becomes a KDE Patron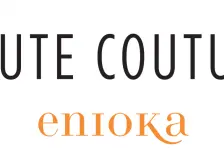 enioka Haute Couture is joining KDE as a Patron and will support the work of KDE e.V. through the corporate membership program. enioka Haute Couture is a software development house that creates complete and tailor-made solutions. enioka strives to return ownership of the software development and innovation to its customers. To that effect, it co-creates the software with its customers' teams to...
Writing about