Firefox zřejmě ztratí podporu na amerických vládních webech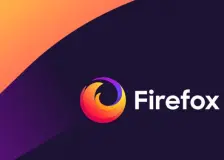 Podle vládní směrnice mají vývojáři webových stránek pro americkou vládu a vládní organizace podporovat pouze prohlížeče s více než 2% podílem na trhu. Jelikož podíl Firefoxu se již blíží k téhle hranici, je možné očekávat postupný úpadek kdysi slavného prohlížeče.
Elektronická kniha hříchů
" Jó, to jsou teď v pekle vymoženosti. To za našich mladejch let nás jednoduše strčili do světa a řekli pokoušej lidi. A hotovo. " :-)
Double-Clicking Apple Pages, Numbers Docs in Ubuntu Bug Fix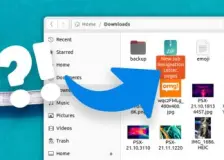 Ubuntu ships with LibreOffice because it's a powerful open-source office suite compatible with documents created in other productivity apps, including Microsoft Office and Apple's iWork. While LibreOffice can open files made in Apple Pages (a word processor, saves as .pages) and Numbers (a spreadsheet app, saves as .numbers) the shared-mime-info package in Ubuntu 22.04 LTS misattributes both form…
LVFS Has Supplied More Than 100 Million Firmware Updates To Linux Users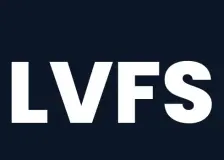 The Red Hat engineers responsible for creating the Linux Vendor Firmware Service (LVFS) are celebrating tonight with LVFS paired with the Fwupd Linux firmware updating utility now having served more than 100 million firmware updates!..
RHEL 10 Plans To Drop X.Org Server Except For XWayland
"Red Hat is going to do away with the X.Org server and support Wayland and XWayland for apps that currently (or only) run on X11," writes Slashdot reader motang. Red Hat's Carlos Soriano Sanchez confirmed on the Red Hat blog: "The result of this evaluation is that, while there are still some gaps and applications that need some level of adaptation, we believe the Wayland infrastructure and ecosystem are in good shape, and that we're on a good path for the identified blockers to be resolved by t…
Daniel Kahn Gillmor: New OpenPGP certificate for dkg, December 2023
dkg's New OpenPGP certificate in December 2023 In December of 2023, I'm moving to a new OpenPGP certificate. You might know my old OpenPGP certificate, which had an fingerprint of C29F8A0C01F35E34D816AA5CE092EB3A5CA10DBA. My new OpenPGP certificate has a fingerprint of: D477040C70C2156A5C298549BB7E9101495E6BF7. Both certificates have the same set of User IDs: Daniel Kahn Gillmor You can find a version of this transition statement signed by both the old and new certificates at: https://dkg.fifth…
Tails 5.20 pridáva aktualizácie a opravy chýb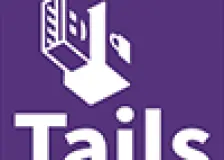 Nová stabilná verzia linuxovej distribúcie Tails 5.20 pridáva aktualizácie softvérových balíčkov a niekoľko opráv chýb, ktoré by spolu mali opätovne zlepšiť ochranu súkromia užívateľov a celkovú bezpečnosť systému.
3D Print a Modular Librem 11 Back Cover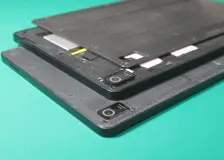 Take Control Purism makes products that put you, the customer, in control. Generally, Librem devices are easy to disassemble for access to their internals. For the Librem 11, our focus in the first iteration is on the interior components rather than the chassis itself, which means it has an adhesive back. If you or a […] The post 3D Print a Modular Librem 11 Back Cover appeared first on Purism .
Databáze pro 900 milionů obrázků aneb pořádný cluster v Seznamu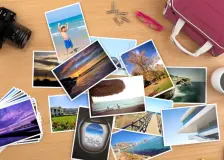 V souvislosti s převzetím provozní odpovědnosti se o každodenní provoz databáze obrázků v Seznamu místo adminů starají vývojáři. Co všechno se museli naučit, jaké pracovní návyky si osvojit a jak taková databáze funguje?
systemd 255
Byla vydána nová verze 255 správce systému a služeb systemd (GitHub, NEWS). Z novinek lze vypíchnout například novou službu systemd-bsod.service.
Distribution Release: Kali Linux 2023.4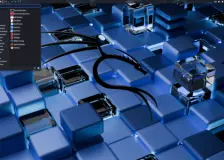 The DistroWatch news feed is brought to you by TUXEDO COMPUTERS . Kali Linux is a Debian-based distribution with a collection of security and forensics tools. The project's latest snapshot is Kali Linux 2023.4 which features a number of usability improvements, many of them courtesy of GNOME 45: "With GNOME 45 hot off the press, Kali Linux is now supporting....
Endless OS 5.1 Rolls Out With Enhanced Learning Experience
Still based on Debian 11, Endless OS 5.1 is a minor release with Endless Key, updated hardware support, and incremental improvements. The post Endless OS 5.1 Rolls Out With Enhanced Learning Experience appeared first on Linux Today .
Týden na ITBiz: Organizace nejsou připraveny na energetické nároky a datové požadavky umělé inteligence
Co se dnes v tiskařině vyplatí? Polovodičový trh dosáhne letos svého dna, očekává se další etapa růstu. Více než polovina firem není připravena využít AI. Salesforce v Praze představil, jak CRM a AI pomáhají při obsluze zákazníků. Dell Technologies Forum 2023 se zabývalo umělou inteligencí. Konference Fortinet Security Day se zaměřila na budoucnost kybernetické bezpečnosti. Organizace nejsou připraveny na energetické nároky a datové požadavky umělé inteligence.
Jet: Aplikační moduly jako služby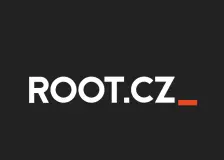 Úvod Nejprve se chci omluvit za svou delší "absenci". PHP Jet pochopitelně nezmizel (a já taky ne), ale pouze jsem aktivity nasměroval primárně na zahraničí, nebo lépe řečeno na globální úroveň (i když to v této počáteční fázi zní hodně nadsazeně, možná až komicky ). Můj kamarád a rádce Honza (zdravím Tě! ) má pravdu – je lepší soustředit se primárně na celý svět. Ta naše země je přenádherná, mil…
Django 5.0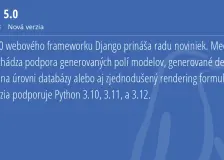 Verzia 5.0 webového frameworku Django prináša radu noviniek. Medzi inými sa tu nachádza podpora generovaných polí modelov, generované default hodnoty na úrovni databázy alebo aj zjednodušený rendering formulárov. Nová verzia podporuje Python 3.10, 3.11, a 3.12. Zdroj: djangoproject.com
Linux Foundation Newsletter: November 2023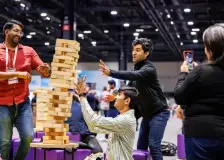 This month, our communities met in Chicago for KubeCon + CloudNativeCon North America, where AI topics were front and center. Two new LF Research reports have been published: the World of Open Source Global Spotlight and the 2023 State of Open Source in Financial Services. We also launched two new projects, the App Defense Alliance […] The post Linux Foundation Newsletter: November 2023 appeared …
Writing about