Steam Link pro Raspberry Pi
Valve přestalo nedávno dodávat svůj hardwarový Steam Link, přes který můžete hrát hry z počítače na vaší televizi, a zaměřilo se na aplikace. Včera byla vydána aplikace Steam Link pro Raspberry Pi 3B a 3B+. Pokud máte Raspbian, stačí vám pouze...
Problém s poškodzovaním súborov a objatia v kerneli
V jadre Linuxu bola nájdená chyba, ktorá môže spôsobovať poškodenie súborového systému EXT4. Navrhnutý bol aj nový patch, ktorý mení vulgárne slová v kóde jadra za slovo "hug".
Best of 2018: Fedora as your Linux desktop
Gaming on your Linux desktop, trying alternative desktop environments, and tweaking little details such as your boot screen. Yes, it's been a whole year again! What a great time to look back at the most popular articles on the Fedora Magazine written by our awesome contributors. Let's dive into the first article of the "best […]
Latest Vivaldi Update Adds Pop Out Video, Tab Sessions + More
A new version of the Vivaldi web browser has been released — and it's even more customisable than before! The Vivaldi 2.2 update adds a "pop out" video player feature (just like the picture-in-picture feature available in Chrome), introduces new ways to manage tabs, and — at long last! — gives you control over which buttons appear in […] This post, Latest Vivaldi Update Adds Pop Out Video, Tab ...
Moje domácí kancelář. Jak "bojuji" s prací z domova?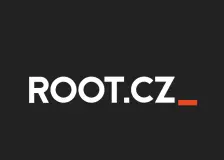 Před pár měsíci jsem odešel jsem z práce na plný úvazek a rozhodl se jít na volnou nohu. Jako začínající živnostník pracuju většinu času z domu a tak jsem stál před úkolem zařídit si doma svoji pracovnu / kancelář / homeoffice. Pracovat totiž někde u kuchyňského stolu nebo u stolu v obýváku nejde, pokud potřebujete být maximálně produktivní.
[$] Relief for retpoline pain
Indirect function calls — calls to a function whose address is stored in a pointer variable — have never been blindingly fast, but the Spectre hardware vulnerabilities have made things far worse. The indirect branch predictor used to speed up indirect calls in the CPU can no longer be used, and performance has suffered accordingly. The "retpoline" mechanism was a brilliant hack that proved faster than the hardware-based solutions that were tried at the beginning. While retpolines took a lot o...
Craig Small: WordPress 5.0.1
While I missed the WordPress 5.0 release, it was only a few more days before there was a security release out. So WordPress 5.0.1 will be available in Debian soon. This is both a security update from 5.0.1 and a huge feature update from the 4.9.x versions to the 5.0 versions. The WordPress website, in their 5.0 announcement describe all the changes better, but one of the main things is the new editor (which I'm using as I write this). It's certainly cleaner, or perhaps more sparse. I'm not su...
Facebooku zase unikala data, Google mění podmínky pro video [Stalo se]
[3 minuty čtení] SUSE Linux Enterprise 12 dostal Service Pack 4, srovnání ZFS a Ext4/btrfs na AMD EPYC serveru s 20× SSD RAID, vyšlo KDE Applications 18.12 a GNOME 3.31.3, Intel o chystaných grafikách Xe pro rok 2020. Na svém vývojářském blogu odhalil Facebook závažnou chybu v Photo API, díky které měly aplikace třetích stran přístup k soukromým fotografiím téměř 7 miliónů uživatelů Facebooku. ...
Visual Studio Code 1.30
Byla vydána nová verze 1.30 editoru zdrojových kódů Visual Studio Code (Wikipedie). Přehled novinek i s náhledy a animovanými gify v poznámkách k vydání.
Distribution Release: SUSE Linux Enterprise 12 SP4
Raj Meel has announced the availability of the fourth service pack for SUSE Linux Enterprise 12, the current legacy branch of the company's commercial, enterprise-class distribution with long-term support of over 10 years: "SUSE Linux Enterprise 12 Service Pack 4 is now generally available. Service Pack 4 marks....
Head to the arcade in your Linux terminal with this Pac-Man clone
Welcome back to another day of the Linux command-line toys advent calendar. If this is your first visit to the series, you might be asking yourself what command-line toys are all about. Basically, they're games and simple diversions that help you have fun at the terminal. Some are new, and some are old classics. We hope you enjoy. read more
ONAP Myths Debunked
The Linux Foundation's Open Network Automation Platform ( ONAP ) is well into its third 6-month release (Casablanca came out in Dec '18), and while the project has evolved since it's first release, there is still some confusion about what it is and how it's architected. This blogs takes a closer look at ONAP, under-the-hood, to clarify how it works.
FreeBSD 12.0
Operačný systém FreeBSD sa dočkal novej majoritnej verzie 12.0. Nová verzia prináša množstvo aktualizovaného softvéru. Detailný zoznam zmien nájdete v poznámkach k vydaniu . Zdroj: Itsfoss.com
KDE Applications 18.12 Are Waiting for You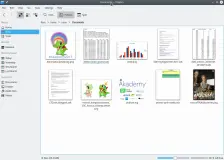 It's that time of the year again. Everyone is in a festive mood and excited about all the new things they're going to get. It's only natural, since it's the season of the last KDE Applications release for this year! With more than 140 issues resolved and dozens of feature improvements, KDE Applications 18.12 are now on its way to your operating system of choice. We've highlighted some changes y...
Píše se o