Ruby bude mít just-in-time compiler YJIT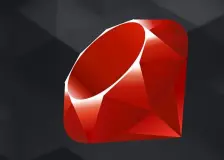 Maxime Chevalier-Boisvertová představila v úterý just-in-time compiler pro Ruby s názvem YJIT, který používá Lazy Basic Block Versioning (LBBV). YJIT je průměrně o 23 % rychlejší než CRuby. Podle plánu by YJIT měl být v Ruby 3.1, jen nebude ve výchozím stavu zapnut.
Chyba v GPSD vás může o víkendu přenést do března 2002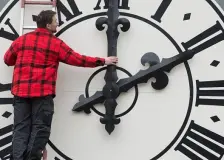 Program GPSD se používá k obsluze GPS přijímačů v Linuxu a to nejen ke zjištění polohy, ale také k velmi přesné synchronizaci času. GPS formát data však má jen 10 bitů pro kódování týdne. To stačí jen na zhruba 20 let.
Spolehlivé antidepresivum
Myslím, že by něco takového mohlo skutečně fungovat. Nenašel by se zde dobrovolník ochotný obětovat zrak v zájmu vědy? :-D
Install Sails.js Framework with Nginx on CentOS 8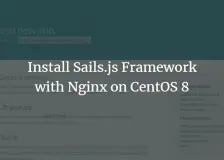 Sails.js is a Javascript framework for Node.js. It is used for developing real-time applications very quickly. It allows you to resemble the MVC architecture from frameworks like Ruby on Rails. In this post, we will show you how to install Sails.js with Nginx on CentOS 8
MAKE MORE with Inkscape – Papercraft et al.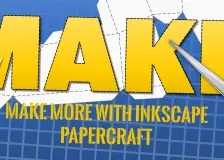 Papercraft is more then a simple hobby. It is the basis for rapid prototyping, package design and many other creative works. Find out how to make Papercraft with Inkscape.
How to Install and Configure Git on AlmaLinux 8
In the following Linux tutorial, you will learn how to install Git on AlmaLinux 8 in various methods. The post How to Install and Configure Git on AlmaLinux 8 appeared first on Linux Today .
Distribution Release: NuTyX 21.10.0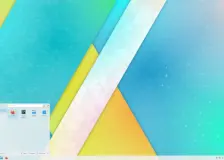 The NuTyX distribution is a French Linux distribution (with multi-language support) built from Linux From Scratch and Beyond Linux From Scratch, with a custom package manager called "cards". The project's latest snapshot, 21.10.0, updates its desktop environments and kernel. The new version also includes support for 32-bit processors.....
TUX: Svět Linuxu od Raven2cz - 6.díl - Quad Boot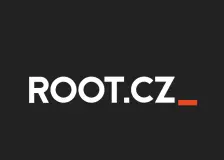 Popis videa Link na tento díl a materiály https://youtu.be/wj06–4Y7Pkk https://github.com/raven2cz/tux/tre­e/main/210916-quad-boot Popis videa Tento díl obsahuje plné nastavení reálného desktopu se čtyřmi operačními systémy s výběrovým dialogem pro zvolení, který systém si při spuštění počítače vybrat. Jedná se tedy o quad booting (dual booting je pouze pro dva operační systémy)…
PrestoDB is Recognized as Best Open Source Software of 2021 Bossie Awards (InfoWorld)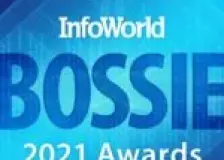 Martin Heller at InfoWorld writes: Read more about the 2021 Bossie Awards at InfoWorld. The post PrestoDB is Recognized as Best Open Source Software of 2021 Bossie Awards (InfoWorld) appeared first on Linux.com .
Enrico Zini: Scanning for imports in Python scripts
I had to package a nontrivial Python codebase, and I needed to put dependencies in setup.py . I could do git grep -h import | sort -u , then review the output by hand, but I lacked the motivation for it. Much better to take a stab at solving the general problem The result is at https://github.com/spanezz/python-devel-tools . One fun part is scanning a directory tree, using ast to find import statements scattered around the code: class Scanner : def __init__ ( self ): self . names : Set [ str ...
Devuan 4.0 prebral zmeny z Debianu 11

Inštalačné obrazy pre distribúciu Devuan 4.0 boli vydané ako alternatíva ku Debianu bez systemd. Hoci výber z troch dostupných init systémov ostáva bez zmeny, Devuan preberá posledné novinky z Debianu 11 a rozširuje dostupnosť aj podporu desktopových prostredí.
Ubuntu 21.10 "Impish Indri": poslední verze před velkým dubnovým LTS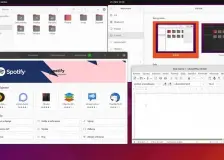 Nové Ubuntu přináší jednu významnou evoluční změnu, GNOME 40. Jinak jde z velké části o poklidné vody připravující půdu pro příští vydání s dlouhou podporou. Současné novinky napovídají, kam se vývoj ubírá.
StarLabs New StarLite is an Attractive 11-inch Linux Laptop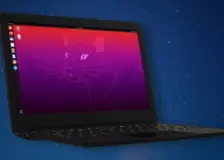 It feels like every new Linux laptop that comes out these days is bigger, beefier, and (usually) more expensive than the one preceding it — but not with the new StarLabs StarLite (mark IV). This dinky 11.6-inch Linux notebook, the latest from UK-based company StarLab, is modestly priced and moderately spec'd. Consciously so. See, not everyone needs to crunch code, battle orcs, or render 4K vide...
Our journey to open source during Google Summer of Code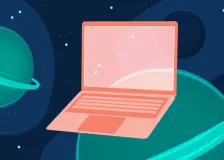 Every year, Google organizes a program called Summer of Code (GSoC). Students worldwide can write open source code under an open source mentoring organization and get paid to do so! You get to work on cool open source projects, network with talented engineers, and get paid during the summer break. How cool is that!? In this blog post, we'll guide you through our GSoC experience and give you tip...
[$] Synchronized GPU priority scheduling
Since the early days, Unix-like systems have implemented the concept of process priorities, where higher-priority processes are given more CPU time to get their work done. Implementations have changed, and alternatives (such as deadline scheduling ) are available for specialized situations, but the core priority (or, in an inverted sense, "niceness") concept remains essentially the same. What should happen, though, in a world where increasing amounts of computing work is done outside of the C...
Purism and Linux 5.14 and Linux 5.15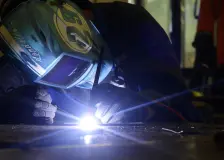 The Purism team is continuously working on improving the hardware and software support for the Librem 5. These innovations contribute directly to the mainline, upstream kernel so that the hardware can be supported as part of the development community in the future. Following up on our report for Linux 5.13 this summarizes the progress on […] The post Purism and Linux 5.14 and Linux 5.15 appeare...
Writing about

Google