OpenIndiana Hipster 2022.10 aktualizuje MATE i mikrokód CPU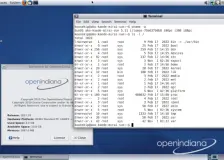 Před pár dny proběhla aktualizace instalačních médií následníka Solarisu. OpenIndiana Hipster 2022.10 přináší zejména aktualizace mikrokódu CPU AMD i Intel, nejnovější změny v časových zónách, různá vylepšení pro BHyVe a interní SMB server. Celkově bylo začleněno dva a půl tisíce aktualizací kódu, nicméně i tak nadále platí, že vývoj OpenIndiany je ve srovnání s hektickou linuxovou lavinou spíše …
Jádro 6.1 mělo velkou regresi ve výkonu kvůli třem řádkům kódu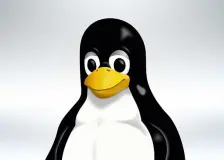 Do jádra 6.1 se dostala třířádková záplata, která má zarovnávat velké anonymní mapování paměti podle THP (transparent hugepages). To by teoreticky mělo pomoci s TLB (translation lookaside buffer)a mělo by dojít k zvýšení výkonu.
10minutový přehled ABI Linuxu
Článek na webu Opensource.com ve stručnosti představuje ABI jádra Linux a některé příklady toho, kdy změny v něm vedly k rozbití nějaké aplikace, nebo také problém roku 2038.
Why you should try the Nemo file manager on Linux
The Cinnamon project was formed as a reimplementation of GNOME 2 using the components of GNOME 3. Eventually, it diverged enough to be a true fork, and today the Cinnamon desktop uses GTK3 libraries and forked versions of key GNOME 3 applications to create a "classic" GNOME experience. One of the components contributing to the traditional GNOME experience is Nemo, a file manager based on the GNOME 2 version of Nautilus.
Linux Mint 21.1 Beta is Available to Download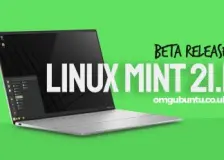 A brand new beta build of Linux Mint 21.1 "Vera" is available to download. Linux Mint 21.1 beta builds are up on the Linux Mint servers for download, though the milestone is yet to be "officially" announced. This beta is in advance of a planned stable release later this month. As updates go this isn't the biggest one Mint has put out. It's more of a collection of iterative improvements rather tha…
GCC Rust Front-End v4 Posted - Now Cleared For Merging In GCC 13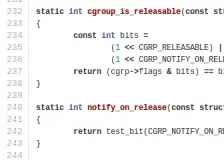 The GCC Rust front-end that provides very preliminary support for the Rust programming language atop the GNU Compiler Collection is now cleared for merging to the mainline codebase!..
LibreOffice 7.5 Alpha Released For Testing - Better Dark & High Contrast Theme Support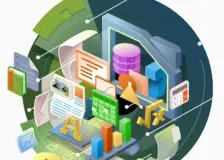 Ahead of LibreOffice 7.5 expected to be released in February, today marks the availability of the first alpha build available for testing...
PHP Jet vs Laravel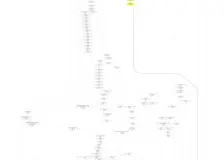 Úvod V první řadě chci říct, že nemám rád to čemu se dnes říká "hejtování" – tedy kritizování jen pro kritizování. Je důležité se navzájem respektovat a v rámci tohoto respektu jako správný technici diskutovat o problémech. To je běžná část technické práce a lidského pokroku. Bez konfrontace nápadů, úhlů pohledů a argumentů(!!!) by lidstvo stále sedělo v jeskyni – asi už u ohně, ale v jeskyni…
Ben Hutchings: Debian LTS work, November 2022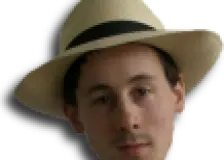 In November I was assigned 24 hours by Freexian's Debian LTS initiative. I worked 9 of those hours and will carry over the remainder. I updated the linux (4.19) package to the latest stable update, but didn't upload it. I attended the monthly LTS team meeting.
Nitrux 2.5.1 pridal nové softvérové balíčky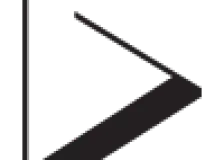 Tohtomesačné vydanie linuxovej distribúcie Nitrux 2.5.1 pridáva okrem aktualizácií predinštalovaného softvéru aj nástroj KDE Partition Manager alebo úplne nové balíčky pre zlepšenie podpory hardvéru. Zmenou prešlo tiež jadro Linux a pribudli opravy chýb.
KDE's End of Year Fundraiser is Live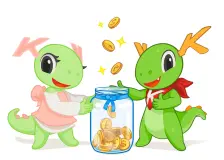 You Make KDE Possible KDE's End of Year F undraiser is officially live! Your donations will help us reach our goals, support our community, fund our events, and show the world how everybody can benefit from KDE software. Today we have the ambitious goal of raising 20,000€ for the KDE. Your donation allows KDE to continue developing the spectacular Plasma desktop and all the apps you need for educ…
BaCon: transpřekladač z jazyka BASIC do jazyka C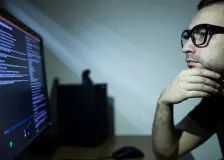 Představíme si možnosti poskytované nástrojem BaCon. Jde o transpřekladač jazyka BASIC (resp. jeho rozšířené podoby) do jazyka C. Tento nástroj je zajímavý proto, že umožňuje prostudovat různé aspekty a problémy transpřekladu.
Vkládání dat do kvantizačních tabulek formátu JPEG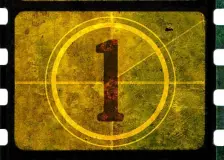 Dnes si společně vysvětlíme, jak je navržené vkládání dat do kvantizačních tabulek programem Jpeginsert. Poté vložíme celovečerní film do 180kB obrázku a podíváme se, jak si s ním poradí některé programy.
How to Install XFCE Themes in Linux
XFCE is a lightweight Linux desktop environment with the main focus on speed rather than looks. This tutorial will teach you how to install themes in Linux distributions that use the XFCE desktop environment. The post How to Install XFCE Themes in Linux appeared first on Linux Today .
BSD Release: FreeBSD 12.4
Glen Barber has announced the release of FreeBSD 12.4, the fourth update to the project's legacy 12.x branch: "The FreeBSD Release Engineering team is pleased to announce the availability of FreeBSD 12.4-RELEASE. This is the fifth release of the stable/12 branch. Some of the highlights: the ena(4) kernel....
Distribution Release: Gnoppix Linux 22.12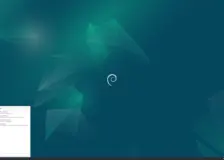 Andreas Mueller has announced the release of Gnoppix Linux 22.12, the latest stable build from a project that develops a Debian and Kali Linux-based distribution with GNOME as the default desktop. This is a "new generation" of the old Knoppix-based Gnoppix that was discontinued in 2006. The new....
A data scientist's guide to open source community analysis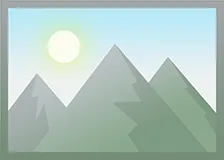 A data scientist's guide to open source community analysis Cali Dolfi Tue, 12/06/2022 - 03:00 In the golden age of data analysis, open source communities are not exempt from the frenzy around getting some big, fancy numbers onto presentation slides. Such information can bring even more value if you master the art of generating a well-analyzed question with proper execution. You might expect me, a…
Nevyžiadané marketingové volania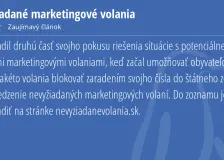 Štát nasadil druhú časť svojho pokusu riešenia situácie s potenciálne otravnými marketingovými volaniami, keď začal umožňovať obyvateľom a firmám takéto volania blokovať zaradením svojho čísla do štátneho zoznamu pre zamedzenie nevyžiadaných marketingových volaní. Do zoznamu je možné číslo zaradiť na stránke nevyziadanevolania.sk . Zdroj: dsl.sk
OpenStack Cloud Sees Explosive Growth
An anonymous reader quotes a report from ZDNet: One bit of accepted wisdom in some cloud circles is that OpenStack, the open-source Infrastructure as a Service (IaaS) cloud, is declining. Nothing could be further from the truth. It's alive, well, and growing like crazy. According to the 2022 OpenStack User Survey, OpenStack now has over 40 million production cores. Or, in other words, it's seen 60% growth since 2021 and a 166% jump since 2020. Not bad for a so-called also-run, eh? It's not just…
Spotlight on PureBoot Restricted Boot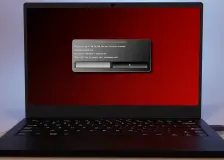 Most Big Tech efforts to secure the boot process give the vendor control over what software you are allowed to boot on your laptop, with keys they control. With PureBoot Restricted Boot, you can lock down your boot firmware to only boot trusted, signed executables both on a local disk and USB, so you control […] The post Spotlight on PureBoot Restricted Boot appeared first on Purism .
Writing about