Jak obejít ochranu před sledováním v prohlížečích a jejich doplňcích
Vědci z university v Lovani vyvinuli testy na funkci ochrana před sledováním (tracking protection) v prohlížečích a jejich doplňcích . Nových způsobů jak ochranu překonat je 7. Testováno bylo 7 moderních prohlížečů, 31 rozšíření blokujících...
Efl 1.21
Po roce vývoje od vydání verze 1.20 byla vydána verze 1.21 knihoven EFL (Enlightenment Foundation Libraries). Do vývoje EFL se zapojilo 96 vývojářů. Provedeno bylo téměř 5 000 commitů.
Tesla open sources its security software, Hollywood goes open source, and more news
In this edition of our open source news roundup, we take a look at Tesla open sourcing its security software, Hollywood's new open source foundation, Creative Commons' $800K investment, and more. read more
Linux Release Roundup: Communitheme, Cantata & VS Code
It's been a busy couple of weeks for some well known Linux projects, with developers clearly choosing to make hay while the sun shines (and boy has it been shining here in the UK!). This post serves as a roundup a some of those recently Linux app releases, providing you with a highlight of the […] This post, Linux Release Roundup: Communitheme, Cantata & VS Code , was written by Joey Sneddon an...
Jak je to s tou Mirkou Spáčilovou a jejími 60 %
Mirka Spáčilová je už léta známá mezi filmovým publikem jako přísná a nesmlouvavá kritička. Říká se mezi lidmi, že prý nejčastěji hodnotí film na 60 %. Během loňského roku o ní Michal Bláha publikoval hezký příspěvek na svém blogu. Upřímně řečeno to byl spíše příspěvek o webové službě Apify, která umí web scrapping. Tehdy se mi to hrozně líbilo a říkal jsem si, že se příležitostně na Apify podí...
Two rounds of stable kernels released
Greg Kroah-Hartman has released two batches of stable kernels. The first set has fixes in various parts of the tree, while the second batch has a single fix for a problem with the page-table entry inversion that is done as a mitigation for the L1TF speculative-execution vulnerability . The first batch includes: 4.18.2 , 4.17.16 , 4.14.64 , 4.9.121 , 4.4.149 , and 3.18.119 . The second batch is: 4.18.3 , 4.17.17 , 4.14.65 , 4.9.122 , and 4.4.150 . Users should upgrade, presumably to something ...
Louis-Philippe Véronneau: Montreal's Debian & Stuff - August 2018
Summer is slowly coming to an end in Montreal and as much as I would like it to last another month, I'm also glad to fall back into my regular routine. Part of that routine means the return of Montreal's Debian & Stuff - our informal gathering of the local Debian community! If you are in Montreal on August 26th, come and say hi: everyone's welcome! Some of us plan to work on specific stuff (I want to show people how nice the Tomu boards I got are) - but hanging out and having a drink is also ...
OpenBox dostane podporu Miru [Stalo se]
[3 minuty čtení] Lubuntu chce port OpenBoxu na Mir, AMD FreeSync a Linux 4.20/5.0, KDE Applications 18.08, škálování AMD Threadripper 2990WX na Linuxu, samostatné grafiky Intel, Wine 3.14. Jelikož distribuci Lubuntu jednoho dne přechod pryč od X.Org na Wayland nemine, už se vedle přepisu mateřského desktopu LXDE do podoby LXQt rýsuje i řešení pro grafický server. V tomto kontextu připomeňme už ...
Komiks: motivace
[čtení do minuty] Dříve vedení, dnes management. Píše se o tom spousta knih – čím tlustší, tím lepší – a dělá spousta seminářů – čím dražší, tím lepší. Přesto stále platí: Z hlušiny ingot nevytavíš.
Distribúcia Debian oslavuje 25 rokov
Debian patrí medzi najstaršie a najvýznamnejšie distribúcie GNU/Linuxu. Má za sebou bohatú históriu a stále sa radí k aktívnym a užívateľmi preferovaným distribúciam. Tento týždeň oslávil 25 rokov svojej existencie.
Distribution Release: Quirky 8.6
Barry Kauler has announced the release of a new version of the lightweight Quirky distribution. The new version, Quirky 8.6, is based on Ubuntu 16.04 LTS and contains mostly bug fixes and minor improvements over previous 8.x releases. "Quirky Linux 8.6 is the latest in the 'Xerus' series,....
Zephyr Project Embraces RISC-V with New Members and Expanded Board Support
The Linux Foundation's Zephyr Project, which is developing the open source Zephyr real-time operating system (RTOS) for microcontrollers, announced six new members, including RISC-V members Antmicro and SiFive . The project also announced expanded support for developer boards.
Install Nagios core 4.4.1 on Ubuntu 18.04 Server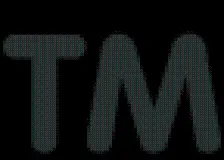 Sponsored Link Nagios® Core™ is an Open Source system and network monitoring application. It watches hosts and services that you specify, alerting you when things go bad and when they get better.Nagios Core was originally designed to run under Linux, although it should work under most other unices as well. (...)Read the rest of Install […] Continue reading...
RipMe 1.7.61
Bola vydaná nová verzia programu na sťahovanie súborov týchto serverov: Podporované stránky Program je multiplatformný, vyžaduje (podľa vývojára) Javu 8, ale beží aj pod Javou 7. Odkaz na stiahnutie: RipMe releases Zdroj: GitHub
Akademy 2018 Tuesday BoF Wrapup
Tuesday continued the Akademy BoFs, group sessions and hacking. There is a wrapup session at the end of the day so that what happened in the different rooms can be shared with everyone including those not present. Watch Tuesday's wrapup session in the video below Your browser does not support the video tag. Tuesday BoF Wrapup video Dot Categories: Community and Events
Píše se o