Top 5 Java Online Courses for Beginners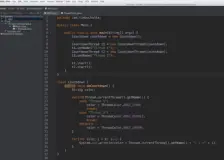 If you are someone who wants to learn Java and are looking for some awesome resources, e.g. books, tutorials, and online courses, then you have come to the right place. In the past, I have shared some great books and tutorials for learning Java, and in this article, I am going to share some of the best Java courses for beginners. One of the main problems with learning Java is to keep pace with ...
Java tip: Fields and methods in Java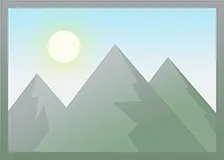 The Java tutorial Java 101: Classes and objects in Java introduces the fundamentals of Java classes and objects, including how to declare classes, describe attributes via fields, describe behaviors via methods, initialize objects via constructors, and instantiate objects from classes and access their members. To read this article in full, please click here (Insider Story)
Aktivace Visual Studio/MSDN benefitů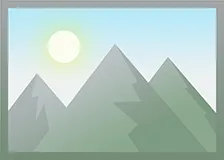 IT odborníci, vývojáři, DevOps i testeři potřebují mimo svých primárních nástrojů další software, bezplatné testovací licence, flexibilní levné testovací prostředí, přístup ke školení a další výhody. To vše je obsaženo ve Visual Studio/MSDN Subscription. Hodnota benefitů často převyšuje hodnotu Visual Studia, výhody jsou určeny pro konkrétního vývojáře/IT Profesionála, jsou vázány na jeho ident...
CZJUG Praha - A look under the hood of H2O - machine learning for developers
EN: The presentation will be in English. Info in English below. Příští setkání Pražské Czech Java User Group proběhne v pondělí 27.5. od 19h v posluchárně S5 na Matematicko-fyzikální fakultě Karlovy Univerzity na Malostranském náměstí 25, Praha 1. Vstup na akce CZJUGu je zdarma, a není třeba se předem registrovat. Pokud se chystáte přijít, dejte...
Tiskněte z mobilu – poradíme, jak na to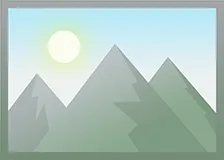 V době tabletů a smartphonů se z jistého úhlu pohledu může tisk jevit jako přežitek. Opak je však pravdou. Ať už je to kvůli zákonům, které ukládají firmám povinnost skladovat
Příklady a prezentace z mých přednášek na TechEdu 2019
Jako každý rok, i letos jsem měl na pražském TechEdu řadu přednášek. Počínaje tradiční vývojářskou keynote s přehledem věcí současných i budoucích a konče třeba tím, co by podle mne Windowsáci měli vědět o Linuxu. Nyní jsou ke stažení příklady a prezentace z nich.
A Dynamic Units of Measure Library in 9 Days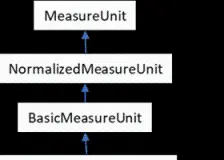 This small library handles units of measure and quantities with a dynamic and multi-contexts approach.
Otevřené bankovnictví usnadní život nejen jednotlivcům, ale i firmám.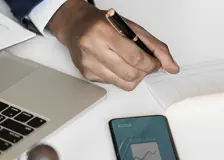 Většina lidí by ráda obsluhovala své bankovní účty z jednoho místa. Díky evropské směrnici o platebních službách PSD2 by se brzy mohlo jednat o realitu. Některé tuzemské banky již služby takzvaného otevřeného bankovnictví umožňují, nejpozději od září by měly svá API rozhraní zpřístupnit vývojářům třetích stran . To otevírá prostor pro fintech firmy a start-upy, ale třeba i vývojáře ERP a faktur...
Fejk vs originál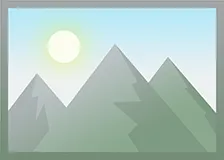 Kopírujú sa už nielen dáta, ale aj produkty. Na trhoch v Ázii kúpite všetko, aj veľmi lacné napodobneniny a kópie známych produktov veľkých značiek. Všetka technika sa tu predsa vyrába, tak prečo by mal byť taký problém vyrobiť ju aj mimo veľké továrne a predávať ju s normálnou maržou?
Nutanix for DevOps | @KubeSUMMIT @Nutanix #Nutanix #CloudNative #DevOps #Serverless #Docker #Kubernetes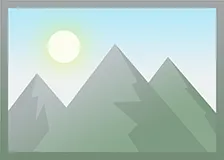 In today's always-on world, customer expectations have changed. Competitive differentiation is delivered through rapid software innovations, the ability to respond to issues quickly and by releasing high-quality code with minimal interruptions. DevOps isn't some far off goal; it's methodologies and practices are a response to this demand. The demand to go faster. The demand for more uptime. The...
CZ Podcast 212 — Progresivní webové aplikace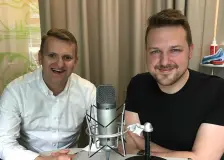 V tomto díle jsme přivítali Honzu Ševčíka a Martina Nuce a tématem byly progresivní webové aplikace (PWA). Dělat či nedělat nativní…
Osmý mDevCamp ukáže jak vznikal Chuchel i proč mají mít boti vlastní osobnost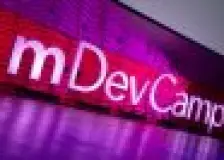 Jen v loňském roce si lidé stáhli 194 miliard mobilních aplikací. Centrem jejich vývoje se 31. května stane už poosmé Praha, to díky největší konferenci pro mobilní nadšence ve střední Evropě - mDevCamp.
Writing about